Nicola Benedetti on the Cover of Strings Magazine
Feb 07, 2017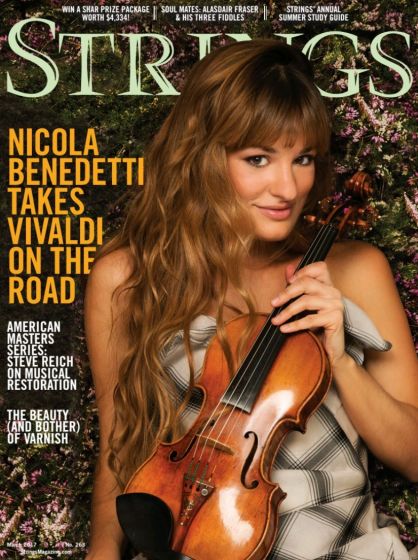 Violinist Nicola Benedetti appears on the cover of the March issue of Strings Magazine! In a feature article, Benedetti discusses music education, her tour with the Venice Baroque Orchestra, and the music of Antonio Vivaldi. She says Vivaldi's music possesses an "emotional richness that is so often missed: how tender he could be, how intimate, how subtle, how moving…I think that's something that's overshadowed by this fiery, virtuosic personality."
CLICK HERE to read the full article
And don't miss Benedetti and the Venice Baroque Orchestra perform Vivaldi's masterpiece,The Four Seasons, this Sunday at Shriver Hall!