From Concert Hall to Testing Site: Shriver Hall & Covid-19
Mar 30, 2021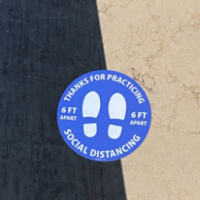 Since our last concert in Shriver Hall in February 2020, some of you may have been wondering what's happening in Shriver Hall. Over the past year, Shriver Hall has been transformed into an asymptomatic testing site for Covid-19 for Johns Hopkins University on-campus faculty, students, and staff. Though it looks different than we are used to, Shriver Hall is playing an important role, along with other testing hubs, to keep Baltimoreans safe and healthy. Shriver Hall is one of many testing sites on the Johns Hopkins University Campuses and the Greater Baltimore Area.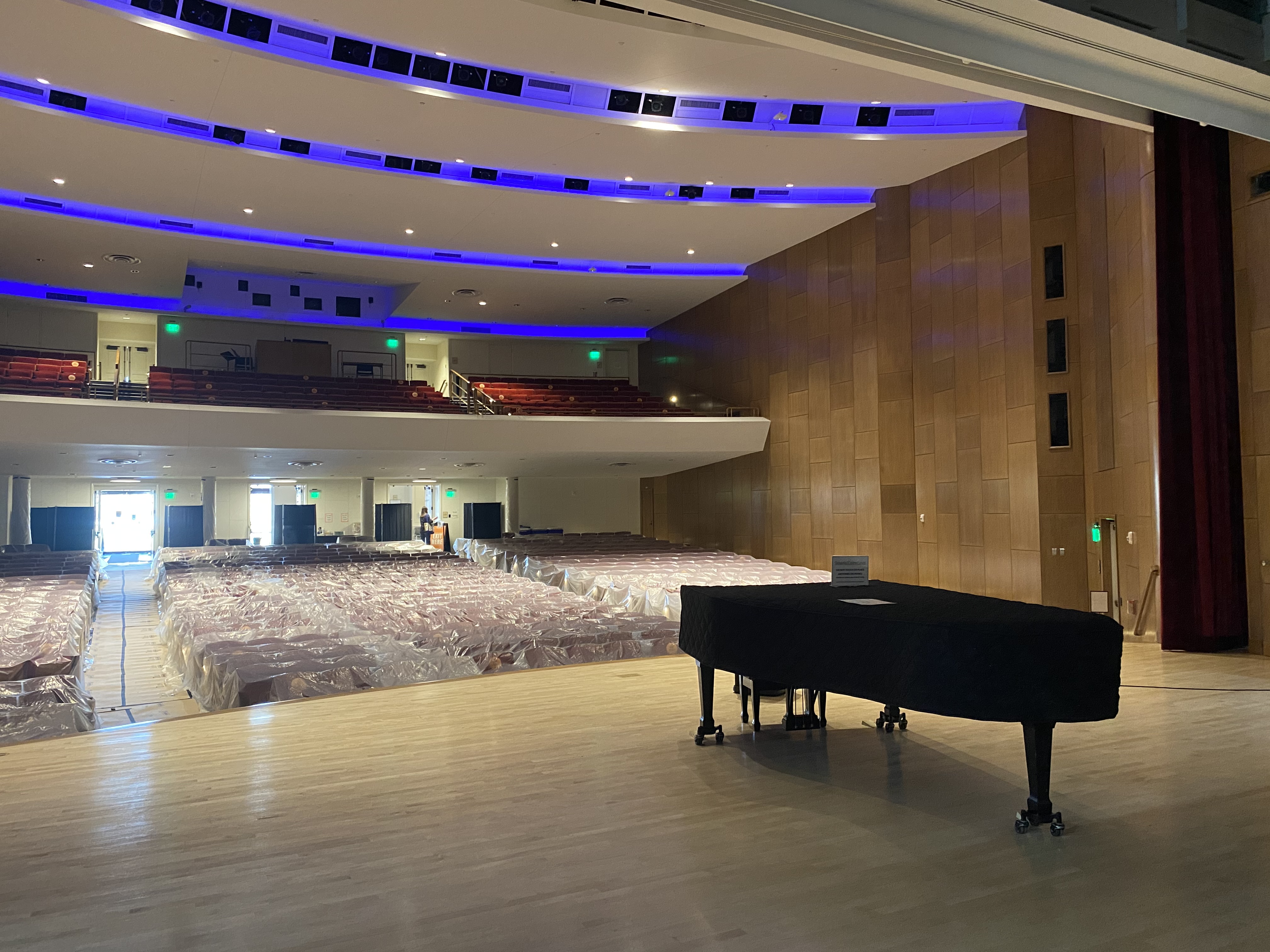 Shriver Hall first opened as a testing site this past fall, with the start of the new academic year. During the Spring 2021 semester, with the introduction of hybrid learning, JHU undergraduates have been required to get tested three times a week and all other on-campus personnel are tested once a week. Shriver Hall is one of nine JHU testing locations, five of which are on the JHU Homewood Campus. Each site uses the "passive drool" saliva-based tests. Once tests are completed, they are processed in a Johns Hopkins Hospital laboratory.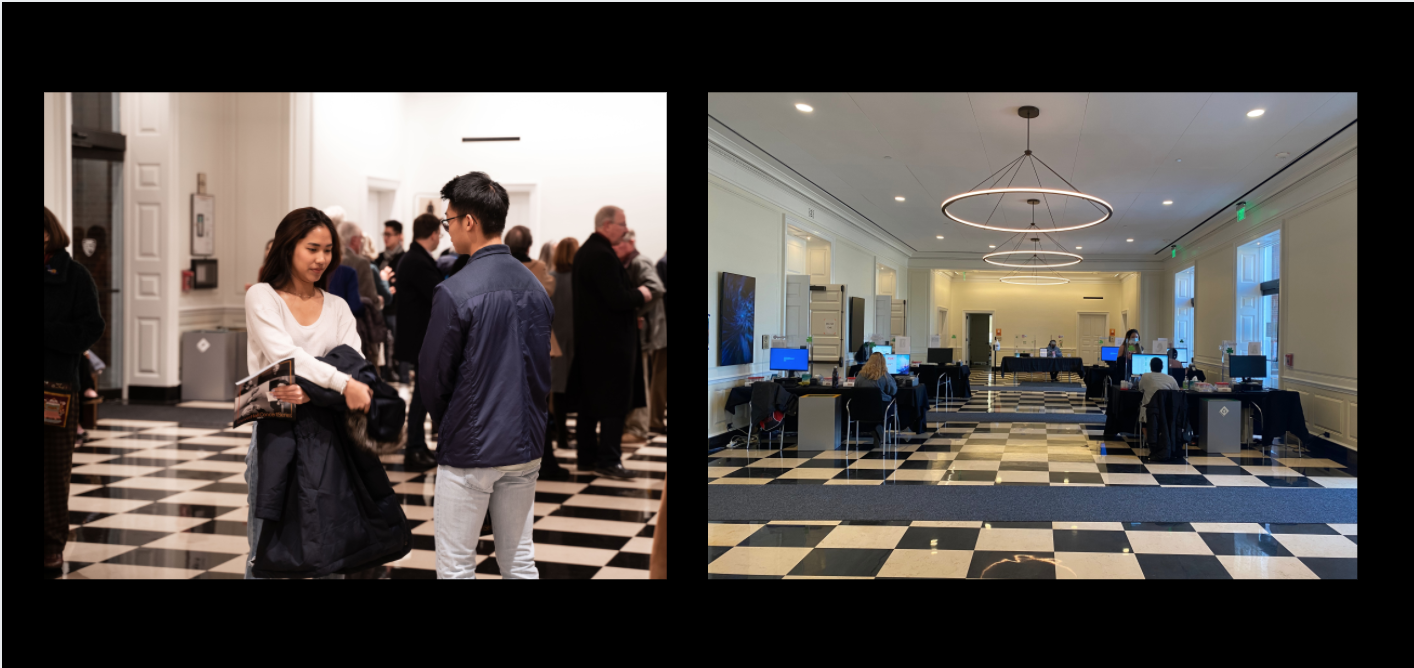 When walking up the main stairs outside the entrance of Shriver Hall, there are several unfamiliar sights. First, there markers on the stairs and walkways to help individuals keep themselves spaced at a safe social distance. When entering Shriver Hall's main doors, tables are positioned on either side of the lobby and a testing site staff member immediately walks over to take the temperature of anyone who is there to be tested. Individuals check-in at one of the desks in the lobby before walking into the Hall itself to self-administer tests Once finished, individuals exit Shriver Hall and receive their results via their JHU medical records.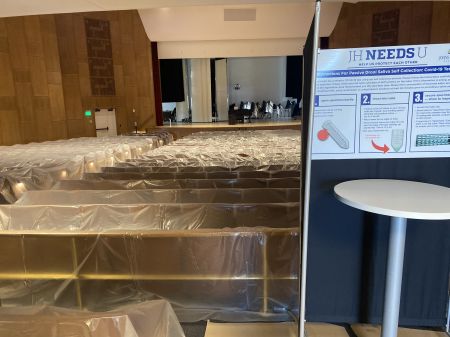 Earlier this month, JHU Covid-19 testing sites, including Shriver Hall, surpassed 100,000 asymptomatic COVID-19 tests! In an article by Will Kirk detailing this accomplishment, the Director of Continuous Improvement for Johns Hopkins University, Julie Cady-Reh, stated: "Achieving this milestone is incredibly meaningful…. The massive amount of energy required for effective strategic planning and coordination across many critical JHU functions was daunting. This accomplishment is truly one of the most impressive multidisciplinary feats I have ever witnessed."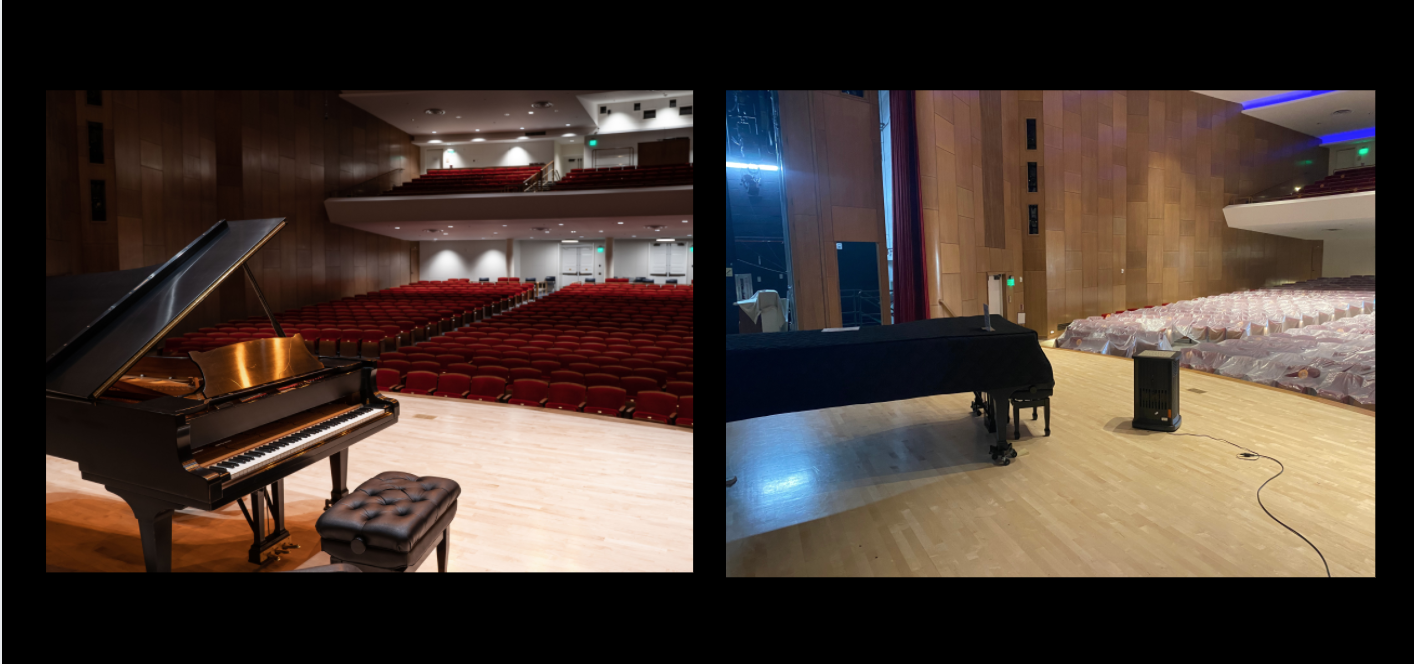 While the Covid-19 pandemic has brought enormous hardship and loss, SHCS is extremely grateful for our strong community both in Baltimore and around the world. Though our home looks different for the moment, we are proud that Shriver Hall has played a role in helping us to care for one another. We look forward to being able to experience live performance again with you in Shriver Hall when we are all able to safely be together.