Celebrating Frances Ellen Watkins Harper
Apr 06, 2023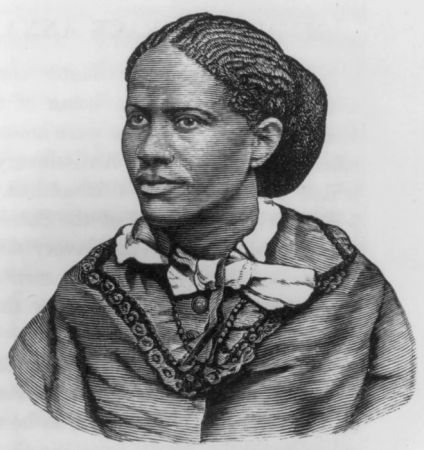 The Baltimore Banner
recently published an op-ed by Martha S. Jones in which she calls on the community to honor writer, orator, and abolitionist Frances Ellen Watkins Harper (1825-1911). Despite all of Harper's incredible accomplishments throughout her life, she remains a lesser-known historic figure—even in Baltimore where she was born. We completely agree with Jones that Harper's legacy should be more widely celebrated, especially in our community!
Last season, Shriver Hall Concert Series was proud to co-commission a new work by Baltimore-based composer James Lee III which was a setting of Harper's poem "A Double Standard". We presented the Baltimore premiere of the work at Shriver Hall on Juneteenth with the Pacifica Quartet and soprano Karen Slack performing.
Of his piece, Dr. Lee shared, "
A Double Standard
is a musical journey that displays her pain and frustration of the biases against women and the 19th century mindset of sex, gender, and societal roles… One can really sense the righteous indignation in the voice of Ms. Harper as she penned these words. Throughout
A Double Standard
, various emotions are evoked at contrasting dynamic levels and then comes the dramatic climax."
As we near 200 years since Harper's birth right here in Baltimore, we applaud Martha S. Jones' article, and we're excited to celebrate Frances Ellen Watkins Harper's legacy and achievements. What do you think Shriver Hall Concert Series can do to continue highlighting diverse voices?
Read the The Baltimore Banner's article!