Brentano String Quartet opens the 2012-13 Season
Oct 16, 2012
Thanks to all who attended our 2012-13 season opening performance by the Brentano String Quartet. There is no better feeling for us than a concert hall full of excited concert-goers enjoying a great performance - and we hope this was your experience. Baltimore Sun critic gave the performance a wonderful review (read it here):
A little while later, the Brentano String Quartet opened the 2012-13 Shriver Hall Concert Series in brilliant fashion.

The group's account of Haydn's "Joke" Quartet was so supple and wry, the players so beautifully meshed in tone and temperament, that the program could have ended right there and I would have considered it a full evening.

It was a great demonstration of the Brentano's abilities, not to mention a reaffirmation of Haydn's genius and geniality (you just know Haydn would be the most fun among all the music giants to have a beer -- in my case, a gin and tonic -- with).

Ferruccio Busoni was such a big deal, as pianist and composer, in the late 19th-century and first two decades of the 20th, but only rarely acknowledged these days. The Brentano ensemble did its part to honor him by programming his Quartet No. 2, an intriguing work of dark lyricism and sometimes quirky paths.

The piece was played with conviction and character, not to mention technical finesse. Violist Misha Amory's rich-toned phrases proved particularly effective. (In what might be a mini-Busoni boom, pianist Marc-Andre Hamelin is scheduled to play a work by the composer later this season at Shriver Hall.)

There was much to savor as well in Brahms' A minor Quartet (Op. 51, No. 2), which found the musicians again producing a superbly cohesive sound, articulating with great clarity and communicative flair.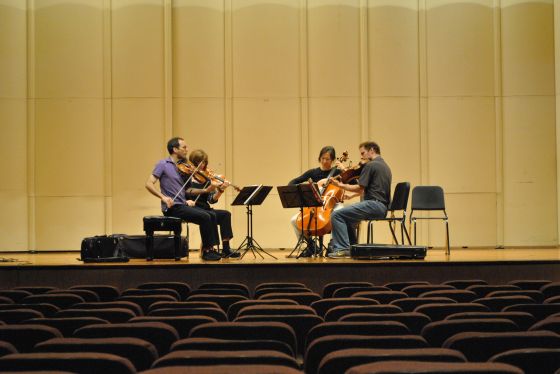 Please take a moment to tell us what you thought of the performance!