2022-23 Season Announcement!
Apr 28, 2022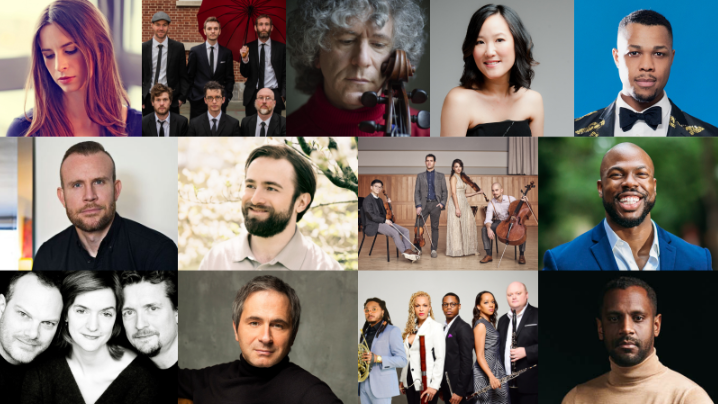 We are pleased to introduce our 2022-23 season, an inspiring collection of exceptional artists, cherished masterworks, and thrilling discoveries. All in the comforts of Shriver Hall in the heart of Baltimore. We look forward to welcoming back familiar faces in the audience and to embracing many new friends.
We also are committed to ensuring that you have a comfortable, enjoyable, and safe concert experience. In the coming months, we will continue to collaborate closely with The Johns Hopkins University and health professionals
on safety protocols. However the public health situation develops, we will take care of you.
Your participation makes the magic of live performance possible. We hope you make Shriver Hall Concert Series your home for great music-making.
The Subscription Series features performances by: flutist Emi Ferguson and continuo band Ruckus, cellist Steven Isserlis and pianist Connie Shih, bass-baritone Davóne Tines and pianist Adam Nielsen, pianist Daniil Trifinov, the Dover Quartet with double-bassist Joseph Conyers, the Tetzlaff-Tetzlaff-Vogt Trio, pianist Piotr Anderszewski, and Imani Winds in the world premiere of a new piece by Carlos Simon.
SHCS's free Discovery Series, which spotlights emerging artists in their Baltimore debuts, includes recitals by tubist Jasmine Pigott, cellist Sterling Elliott and pianist Elliot Wuu. Wrapping-up the Discovery Series is the Thalea String Quartet.
Since returning to in-person concerts five months ago, it is inspiring to see how much it has meant to artists and audiences to come together for live performances. We've created a season that features leading artists of our time, performing repertoire spanning centuries. We are thrilled to look ahead to next season with joy and optimism and we look forward to welcoming back familiar faces in the audience and embracing many new friends.
We look forward to seeing you!
Warmest Wishes,