Sunday, December 04, 2022 | 5:30 pm
Daniil Trifonov, piano
The Zarelda Fambrough Memorial Concert
Location: Shriver Hall
Grammy-winning Daniil Trifonov, Musical America's 2019 Artist of the Year, is celebrated by The New York Times as "incandescent." He is "without question the most astounding pianist of our age" (The Times, London). The remarkable musician returns to Shriver Hall Concert Series for a recital featuring some of the most virtuosic pieces in the repertoire. "He is, no other word, a phenomenon" (The Guardian).
"His white-hot-virtuosity is tempered by coolheaded thinking and lyrical sensitivity" —The New York Times

About the sponsor
Zarelda Fambrough, known as "Zee" to all, is remembered as a quietly enthusiastic and caring person, known for her support of the arts, for her love of nature (for many years she chaired of the Science Department at St. Paul's School for Girls), and for her work with adult literacy. She and her husband, Dr. Douglas Fambrough, a retired Professor of Biology at The Johns Hopkins University and amateur pianist, supported Shriver Hall Concert Series for decades, with Doug serving on the Board of Directors from 1986 to 2010. Doug and Zee endowed this annual concert in 2000 with the hope of inspiring others to support SHCS through major donations and planned gifts; Doug dedicated it to Zee's memory in 2017.​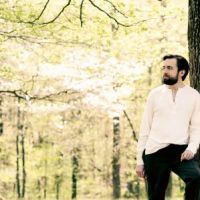 Daniil Trifonov
Grammy Award-winning pianist Daniil Trifonov – Musical America's 2019 Artist of the Year – has made a spectacular ascent of the classical music world, as a solo artist, champion of the concerto repertoire, chamber and vocal collaborator, and composer. Combining consummate technique with rare sensitivity and depth, his performances are a perpetual source of awe. "He has everything and more … tenderness and also the demonic element. I never heard anything like that," marveled pianist Martha Argerich. With Transcendental, the Liszt collection that marked his third title as an exclusive Deutsche Grammophon artist, Trifonov won the Grammy Award for Best Instrumental Solo Album of 2018. As The Times of London notes, he is "without question the most astounding pianist of our age."
In October of 2021, Trifonov releases Bach: The Art of Life on Deutsche Grammophon, including The Art of Fugue with the pianist's own completion of the final contrapunctus, selections from the Notebook for Anna Magdalena Bach, music by four of Johann Sebastian's sons, two pieces known to have been Bach family favorites, and more. He tours a recital program in the 2021-22 season centered on The Art of Fugue in Europe, and a second program in the U.S. of Prokofiev, Szymanowski, Debussy and Brahms. Brahms's First Piano Concerto serves as the vehicle for appearances with the Dallas Symphony led by Fabio Luisi and Philharmonia Zurich under the direction of Gianandrea Noseda, and with Rome's Orchestra dell'Accademia Nazionale di Santa Cecilia led by Antonio Pappano he performs Mozart's Ninth "Jeunehomme" Piano Concerto on a European tour. He also performs all five of Beethoven's Piano Concertos in various combinations with eight different orchestras: the New York Philharmonic, Cincinnati Symphony, New Jersey Symphony, Munich Philharmonic, Mariinsky Orchestra, Orchestre des Champs-Élysées, Budapest Festival Orchestra and Toronto Symphony. Balancing out these staples of the repertoire, Trifonov gives the world premiere performances of Mason Bates's new Piano Concerto, composed for him during the pandemic, with the co-commissioning Philadelphia Orchestra and Yannick Nézet-Séguin, before reprising the piece in the spring with the New Jersey Symphony, Israel Philharmonic, and the other co-commissioner, the San Francisco Symphony.
Highlights of recent seasons include a multi-faceted, season-long tenure as 2019-20 Artist-in-Residence of the New York Philharmonic under Jaap van Zweden, featuring the New York premiere of Trifonov's own Piano Quintet, and a seven-concert, season-long Carnegie Hall "Perspectives" series, crowned by a performance of the pianist's own Piano Concerto with Valery Gergiev and the Mariinsky Orchestra. Trifonov played Tchaikovsky's First under Riccardo Muti in the historic gala finale of the Chicago Symphony's 125th-anniversary celebrations; launched the New York Philharmonic's 2018-19 season; headlined complete Rachmaninoff concerto cycles at the New York Philharmonic's Rachmaninoff Festival and with London's Philharmonia Orchestra and the Munich Philharmonic; undertook season-long residencies with the Berlin Philharmonic and at Vienna's Musikverein, where he appeared with the Vienna Philharmonic and gave the Austrian premiere of his own Piano Concerto; and headlined the Berlin Philharmonic's famous New Year's Eve concert under Sir Simon Rattle. Since making solo recital debuts at Carnegie Hall, London's Wigmore Hall, Vienna's Musikverein, Japan's Suntory Hall, and Paris's Salle Pleyel in 2012-13, Trifonov has given solo recitals at venues including the Kennedy Center in Washington DC; Boston's Celebrity Series; London's Barbican, Royal Festival and Queen Elizabeth Halls; Amsterdam's Concertgebouw (Master Piano Series); Berlin's Philharmonie; Munich's Herkulessaal; Bavaria's Schloss Elmau; Zurich's Tonhalle; the Lucerne Piano Festival; the Palais des Beaux-Arts in Brussels, the Théâtre des Champs Élysées and Auditorium du Louvre in Paris; Barcelona's Palau de la Música; Tokyo's Opera City; the Seoul Arts Center; and Melbourne's Recital Centre.
Fall 2020 brought the release of Silver Age, an album of Russian solo and orchestral piano music by Scriabin, Prokofiev and Stravinsky, recorded with Gergiev and the Mariinsky Orchestra. This followed 2019's Destination Rachmaninov: Arrival, for which Trifonov received a 2021 Grammy nomination. Presenting the composer's First and Third Concertos, Arrival represents the third volume of the Deutsche Grammophon series he recorded with the Philadelphia Orchestra and Nézet-Séguin, following Destination Rachmaninov: Departure, named BBC Music's 2019 Concerto Recording of the Year, and Rachmaninov: Variations, a 2015 Grammy nominee. Deutsche Grammophon has also issued Chopin Evocations, which pairs the composer's works with those by the 20th-century composers he influenced, and Trifonov: The Carnegie Recital, the pianist's first recording as an exclusive Deutsche Grammophon artist, which captured Trifonov's sold-out 2013 Carnegie Hall recital debut live and scored him his first Grammy nomination.
It was during the 2010-11 season that Trifonov won medals at three of the music world's most prestigious competitions, taking Third Prize in Warsaw's Chopin Competition, First Prize in Tel Aviv's Rubinstein Competition, and both First Prize and Grand Prix – an additional honor bestowed on the best overall competitor in any category – in Moscow's Tchaikovsky Competition. In 2013 he was awarded the prestigious Franco Abbiati Prize for Best Instrumental Soloist by Italy's foremost music critics, and in 2016 he was named Gramophone's Artist of the Year.
Born in Nizhny Novgorod in 1991, Trifonov began his musical training at the age of five, and went on to attend Moscow's Gnessin School of Music as a student of Tatiana Zelikman, before pursuing his piano studies with Sergei Babayan at the Cleveland Institute of Music. He has also studied composition, and continues to write for piano, chamber ensemble, and orchestra. When he premiered his own Piano Concerto, the Cleveland Plain Dealer marveled: "Even having seen it, one cannot quite believe it. Such is the artistry of pianist-composer Daniil Trifonov."

His website is daniiltrifonov.com.
"Without question the most astounding pianist of our age" —The Times, London
Pyotr Ilych Tchaikovsky (1840-1893)
Children's Album, Op. 39
View Notes
For all Tchaikovsky's heart-on-sleeve Romanticism and intimately revealing correspondence, much about the man and his music remains shrouded in a fog of enigma. The composer's characteristically ecstatic effusions masked an inner life racked by anguish and self-doubt. In the late 1870s and early 1880s, he produced a string of sunny and extraverted works, including the bravura Violin Concerto, the incandescent Serenade for Strings, and the artfully simple Children's Album. Yet the same period saw the composition of the Fourth Symphony, with its portentous "fate" motif, and the opera Eugene Onegin, whose tragic overtones mirrored the conflict at the heart of the homosexual Tchaikovsky's unhappy marriage. By the time he traveled to the United States in the spring of 1891—among other engagements, he appeared at the opening of New York's Carnegie Hall—he was one of most celebrated musicians in the world.
Composed in 1878, Children's Album was inspired by Schumann's bestselling collection of easy piano pieces, Album for the Young, published in 1849. Like Schumann, Tchaikovsky aimed to contribute to what he called "the enrichment of the musical literature for children, which is very poor." The two dozen miniatures—some of which are quite challenging technically—evoke the world of the composer's privileged upbringing as the son of a well-to-do industrial manager in the Russian provinces. Tchaikovsky's musical idealization of childhood begins with the calm radiance of "Morning Prayer" and ends with the hurdy-gurdy-like droning of "The Organ-Grinder Sings." The intervening numbers range from arrangements of Russian and European folk songs to popular ballroom dances to character pieces with child-friendly titles like "Hobbyhorse," "Farmer Playing on the Accordion," and "Nanny's Tale." Tchaikovsky used or reused some of the music in other works; "Neapolitan Song," for example, was recycled from his recent ballet Swan Lake.
© Harry Haskell, 2022
Robert Schumann (1810-1856)
Fantasie in C major, Op. 17
View Notes
In the seven years before his marriage to Clara Wieck in 1840, Schumann wrote some of his greatest piano works, including the first and second Sonatas, Kreisleriana, Scenes from Childhood, and the Fantasie in C major. Schumann was infatuated with the budding pianist and composer, ten years his junior; her father's implacable opposition to the match had the predictable result of driving them into each other's arms. The lines by the echt-Romantic philosopher and poet Friedrich Schlegel that Schumann attached to the Fantasie as an epigraph were clearly meant for Clara's eyes: "Through all the tones in Earth's many-colored dream, a quietly drawn-out tone sounds for one who listens secretly."

The germ of the Fantasie consisted of a single movement titled "Ruins," which Schumann later expanded into a memorial triptych to Beethoven with the addition of panels labeled "Trophies" and "Palms." By early 1838, he had reverted to his original conception, telling Clara that "the first movement is probably the most passionate I have ever written—a deep lamentation for you." Like many of Schumann's works, the Fantasie plays on the contrasting temperaments of his fictitious literary alter egos, the stormy, impulsive Florestan and the dreamy, ruminative Eusebius. Florestan takes center stage at the outset, as a broad, majestic melody soars above rippling sixteenth notes. But the gentle spirit of Eusebius dominates the first movement's prayer-like middle section and the tender Adagio at the end, in which Schumann quotes a poignant snatch of melody from the song cycle Beethoven wrote to his own "distant beloved." The second movement is a crisply energetic march pulsing with rhythmic vitality, while the finale owes its mood of reverie to Schumann's searching harmonies and his characteristic technique of embedding the melody in a rich skein of figuration.
© Harry Haskell, 2022
Wolfgang Amadeus Mozart (1756-1791)
Fantasia in C minor, K. 475
View Notes
In 1781 Mozart relinquished his post at the ecclesiastical court in Salzburg and spent the remaining decade of his life as a highly successful freelance composer and pianist in the imperial capital of Vienna. There, in addition to writing no fewer than 17 piano concertos, he produced a wide variety of solo keyboard music, ranging from multimovement sonatas to rondos, fantasias, fugues, and other stand-alone pieces. This diverse and masterly repertoire illustrates Mozart's determination to expand the range of piano technique and expression, even as he breathed new life into forms and genres associated with his 18th-century predecessors.

In October 1784, Mozart presented the dedication copy of the Sonata in C minor, K. 457, to his favorite piano pupil, Maria Theresia von Trattner, the socially prominent wife of a Viennese music publisher. A few months later, he wrote a Fantasia in the same key, and although the two pieces can be performed separately—hence their different numbers in the Köchel catalogue of Mozart's works—they were published together in 1785 as his Op. 11. The autograph scores of the Fantasia and Sonata mysteriously disappeared in the late 1800s, but were rediscovered in 1990 in a Baptist seminary in Philadelphia. The agitated, passionate, and often tragic atmosphere of these two sublime works is traditionally associated with the key of C minor. The Fantasia begins and ends with a slithering chromatic theme that is repeated sequentially at different tonal levels. This ominous preamble gives way to a luminous aria in D major, followed by a torrid Allegro, a tender Andantino, and a second, even more brilliant Più allegro characterized by broken chords and intense chromaticism.
© Harry Haskell, 2022
Maurice Ravel (1875-1937)
Gaspard de la nuit
View Notes
Thirteen years younger than Debussy, Ravel made his mark in Paris at the turn of the 20th century with his masterful String Quartet and a group of brilliantly crafted piano pieces including the Pavane pour une infante défunte (Pavane for a Dead Princess), Jeux d'eau (Waterworks), and Miroirs (Mirrors). Over the ensuing decades he refined his art, ruthlessly pruning away superfluous notes and gestures in search of the "definitive clarity" that was his professed ideal. Ravel's repeated failure to win the Prix de Rome, a rite of passage for French composers seeking establishment approval, only stiffened his resolve to forge his own path. Not until 1920 was he awarded the prestigious Légion d'Honneur, an honor that he rebuffed with undisguised satisfaction.
Composed in the summer of 1908, while Ravel was at work on his light-hearted "Spanish" opera L'heure espagnole, Gaspard de la nuit takes its title from a cycle of poems by Aloysius Bertrand. Ravel identified his triptych as "three poems for piano" and reproduced Bertrand's fantastical, image-laden prose lyrics in the score. "My ambition is to say with notes what a poet expresses with words," he explained. "Ondine," with its shimmering tremolos and gossamer, billowing passagework, is suffused with the watery imagery associated with the carefree nymph whose unrequited love for a mortal has inspired composers and writers since the 19th century. By contrast, the music of "Le gibet" (The Gallows) is lugubrious and death-ridden, its slow, labored rhythms—possibly suggesting the swaying of a hung corpse—punctuated by relentlessly throbbing B-flats. In the last piece, Ravel deliberately sought to surpass such benchmarks of virtuosity as Liszt's Transcendental Etudes; he described the fiendishly difficult "Scarbo" as "an orchestral transcription for the piano." It evokes the nocturnal antics of the impish Scarbo in music notable for its frenzied momentum, nightmarishly dissonant outbursts, and kaleidoscopic sonorities.
© Harry Haskell, 2022
Alexander Scriabin (1872-1915)
Sonata No. 5, Op. 53
View Notes
Highly strung, self-centered, and relentlessly driven, Scriabin shattered the mold of musical Romanticism much as Liszt had done. As both composer and pianist, he combined a wide-ranging intellect and a tendency to mystical idealism with an exceptional sensitivity to tonal nuance. In addition to his formidably challenging piano works, he is best known for his luxuriantly orchestrated Poem of Ecstasy and the ballet Prométhée, which illustrated his theory of the synaesthetic equivalence between colors and musical keys. Composed in 1907, the Sonata No. 5 is a kind of pendant to the Poem of Ecstasy. Indeed, Scriabin described it as "a grand poem for piano" and prefaced the score with a verse epigraph that reflects his vision of the creative artist as a divinely inspired being endowed with almost supernatural powers: "I summon you to life, hidden longings! You, sunken in the somber depths of creative spirit, you timid embryos of life, to you I bring daring!"

The concentrated intensity of the Sonata's single movement belies its relative brevity. Now pummeling the keys, now caressing them, the pianist runs a gauntlet of technical challenges that would put even Liszt's "transcendental execution" to the test. Although Scriabin eschews the widely spaced chords that his contemporary Rachmaninoff favored, his hands being too small to stretch more than an octave, the Sonata's sonorities are no less robust. Scriabin's harmonic language verges on atonality, contributing to the sense of controlled delirium. The work's structure is equally complex, with a welter of recurring themes embedded in the densely woven texture. For instance, the terse, stabbing gestures of the opening bars, which flash across musical space like bolts of lightning, return in the middle of the Sonata, marked leggierissimo volando (flying as lightly as possible), and again at the very end, soaring inconclusively into the stratosphere.

© Harry Haskell, 2022
Program Subject to Change Without Notice