Sunday, April 11, 2021 | 5:30 PM
Jennifer Koh, violin
Available on demand through Sun, Apr 18, 11:59pm EST.
Location: Online
The Sidney & Charlton Friedberg Concert
Hailed for her intense, commanding and "deeply expressive" (The New York Times) performances, Jennifer Koh returns to Shriver Hall Concert Series with a solo violin performance prerecorded in New York. Koh, "a masterly Bach interpreter and a champion of contemporary repertory" (The New York Times) juxtaposes two of Bach's landmark works for solo violin with 12 micro-works that she commissioned in 2020 as part of her Alone Together project, a response to the pandemic and the financial hardship it has placed on many in the arts community.
The performance will be followed by an Artist Q&A.
Questions about Streaming? Streaming Guide
Please note that this concert's broadcast premiere is on Sun, Apr 11 at 5:30pm EST, followed by on-demand access through Sun, Apr 18 at 11:59pm EST.
The exclusive streaming link will be emailed to all advance ticketholders on Sun, Apr 11 by 1pm EST. All ticket orders placed by 5pm EST will receive the streaming link in time for the concert premiere at 5:30pm EST. Purchases made after 5pm EST will receive the streaming link as soon as the order is processed by SHCS staff.
About the sponsor
The Sidney & Charlton Friedberg Concert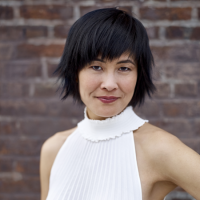 Jennifer Koh
Violinist Jennifer Koh is recognized for her intense, commanding performances, delivered with dazzling virtuosity and technical assurance. A forward-thinking artist, she is dedicated to exploring a broad and eclectic repertoire, while promoting equity and inclusivity in classical music. She has expanded the contemporary violin repertoire through a wide range of commissioning projects, and has premiered more than 100 works written especially for her. Her quest for the new and unusual, sense of endless curiosity, and ability to lead and inspire a host of multidisciplinary collaborators, truly set her apart. Ms. Koh's series include Alone Together, an online commissioning project and performances series in support of composers during the coronavirus crisis; The New American Concerto, which invites a diverse collective of composers to examine socio-cultural topics relevant to American life today through the form of the violin concerto; Limitless which explores the relationship between composer and performer through duo works played by Ms. Koh and the composers themselves; Bach and Beyond, which traces the history of the solo violin repertoire from Bach's sonatas and partitas to pieces by 20th- and 21st-century composers; and Shared Madness, comprising short solo works that explore virtuosity in the 21st century, commissioned from over 30 composers. Ms. Koh has appeared with orchestras worldwide, among them the New York, Los Angeles, and Helsinki Philharmonics; Cleveland, Mariinsky, Minnesota, Philadelphia, and Philharmonia (London) Orchestras; and Atlanta, Baltimore, BBC, Chicago, Cincinnati, National, New World, NHK, RAI (Torino), and Singapore Symphonies. Named Musical America's 2016 Instrumentalist of the Year, she has won the International Tchaikovsky Competition in Moscow, Concert Artists Guild Competition, and an Avery Fisher Career Grant. She has a BA in English literature from Oberlin College and studied at the Curtis Institute, where she worked extensively with Jaime Laredo and Felix Galimir. She is an active lecturer, teacher, and recording artist for Cedille Records; and is the Artistic Director and Founder of the non-profit arco collaborative.
Koh's website is jenniferkoh.com.
"Jennifer Koh is a risk-taking, high-octane player of the kind who grabs the listener by the ears and refuses to let go. Unlike so many players of this temperament however, she supports her mesmerizing flights of fancy with a beguiling silvery tone, fabulous technique and dead center intonation." —The Strad
Johann Sebastian Bach (1685-1750)
Violin Partita No. 3 in E Major, BWV 1006
I. Preludio
II. Loure
III. Gavotte en rondeau
IV. Menuett I and II
V. Bourree
VI. Gigue
'Alone Together'
KATHERINE BALCH (b. 1991): Cleaning
VIJAY IYER (b. 1971): For Violin Alone
PATRICK CASTILLO (b. 1979): Mina Cecilia's Constitutional
HANNA BENN (b. 1988): Exhalation
ELLEN REID (b. 1983): Brick Red Mood
ANDREW NORMAN (b. 1979): Turns of Phrase
KATI AGÓCS (b. 1975): Thirst and Quenching
ANGÉLICA NEGRÓN (b. 1981): Cooper and Emma
DARIAN DONOVAN THOMAS (b. 1993) with electronics by Ian Chang: Art/Nat
GEORGE LEWIS (b. 1952): Un petit brouillard cérébral
CASSIE WIELAND (b. 1994): Shiner
LAYALE CHAKER (b. 1990): Bond of the Beloved (Bastanikār)
Johann Sebastian Bach (1685-1750)
Violin Sonata No. 3 in C major, BWV 1005
I. Adagio
II. Fuga
III. Largo
IV. Allegro assai
Program Subject to Change Without Notice