Sunday, May 01, 2022 | 5:30 PM
Sheku Kanneh-Mason, cello
Isata Kanneh-Mason, piano
The Piatigorsky Memorial Concert
Location: Shriver Hall
The sibling duo of Sheku and Isata Kanneh-Mason return to Baltimore following their sensational Baltimore Debut in 2019 on our Discovery Series. 22-year-old Sheku, BBC Young Musician of the Year in 2016, and his older sister Isata, who topped UK classical charts with her most recent solo album, perform a recital of timelines sonatas.
"Call it sibling harmony…Sheku's lyricism was both foil and peer to Isata's muscularity and fire." –The Guardian
To learn more about our COVID-19 Safety policies, please click here.
About the sponsor
The Gregor Piatigorsky Memorial Concert was established in 1978 by Dr. and Mrs. Daniel Drachman and Dr. and Mrs. Joram Piatigorsky. The concerts present a mix of internationally renowned cellists as well as those with promising solo careers. Gregor Piatigorsky dedicated a large part of his life to teaching and encouraging talented young musicians. His heart's desire was to open the way to successful careers for them. Piatigorsky exemplified extraordinary virtuosity as well as high musical and personal ideals. It is the endowers' intention that cellists who possess likeminded goals and accomplishments will be given an opportunity to perform through these concerts.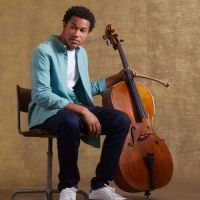 Sheku Kanneh-Mason
Sheku Kanneh-Mason is already in great demand from major orchestras and concert halls worldwide. He became a household name in 2018 after performing at the wedding of the Duke and Duchess of Sussex at Windsor Castle, watched by nearly two billion people globally. In 2016, Sheku was the first Black musician to win the BBC Young Musician competition. He has released two chart-topping albums on Decca Classics, including Elgar (2020) which reached No. 8 on the UK Official Album Chart, making him the first cellist in history to reach the UK Top 10. Since his debut in 2017, Sheku has performed every summer at the BBC Proms.
Sheku has made debuts with top-tier orchestras across the globe, with future highlights including performances with the Cleveland Orchestra, Orchestre de Paris, Barcelona Symphony, New York Philharmonic, Czech Philharmonic, and London Philharmonic, among many others. In recital, Sheku has performed at illustrious venues and festivals around the world, including Wigmore Hall London, Edinburgh, and Aldeburgh Festivals, Zurich Tonhalle, Lucerne Festival, Verbier Festival, Théâtre des Champs Elysées Paris, and Carnegie Hall. Current and future seasons include appearances at the Barbican Hall London, Berliner Philharmonie, Concertgebouw Amsterdam, Suntory Hall Tokyo, and tours of North America, Italy, South Korea and China.
Sheku continues his studies with Hannah Roberts at the Royal Academy of Music in London as a Bicentenary Fellow. He began learning the cello at the age of six with Sarah Huson-Whyte and then Ben Davies at the Junior Department of the Royal Academy of Music. He was appointed a Member of the Most Excellent Order of the British Empire (MBE) in the 2020 New Year's Honours List. Learn more at www.shekukannehmason.com.
"Sheku Kanneh-Mason is just what classical music needs" —The Guardian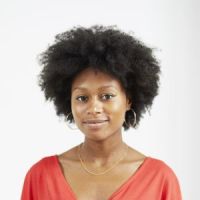 Isata Kanneh-Mason
Pianist Isata Kanneh-Mason is the recipient of the 2021 Leonard Bernstein Award, a 2020 Opus Klassik award for best young artist and, as a member of the Kanneh-Mason family, the 2021 best classical artist at the Global Awards. Her debut album on Decca Classics, Romance – The Piano Music of Clara Schumann, drew popular and critical acclaim, entering the UK classical charts at No. 1 when it was released in July 2019. This was followed in July 2021 by Summertime, a journey through the varied piano repertoire of 20th-century America featuring Samuel Barber's Piano Sonata and a world premiere recording of Samuel Coleridge-Taylor's Impromptu in B minor.
Since studying with Hamish Milne and Carole Presland at London's Royal Academy of Music, graduating in 2020 with a Master of Arts in Performance and the Diploma of the Royal Academy of Music, Isata has embarked on a successful and increasingly busy concert career as a solo artist, with concerto appearances, solo recitals and chamber concerts throughout the UK and abroad. In the 21/22 season, Isata will continue as Young Artist in Residence with the Royal Liverpool Philharmonic Orchestra and be one of the European Concert Hall Organisation's Rising Stars. Highlights of the next season also include the Los Angeles Philharmonic, Royal Philharmonic, the Rheingau Festival, Paris Mozart Orchestra, Amsterdam Concertgebouw, Dallas Symphony, Baltimore Symphony, a solo recital tour of North America, and many more. Learn more at www.isatakannehmason.com.
"A profound and greatly gifted artist who radiates warmth, joy and much-needed musical sunshine." —Gramophone
Ludwig van Beethoven (1770-1827)
Cello Sonata in C major, Op. 102, No. 1
View Notes
Although Beethoven wrote only half as many sonatas for the cello as for the violin, they are no less central to the instrument's repertory. String sonatas were a novelty at the turn of the 19th century, in part because composers were still wrestling with the problem of combining the often brittle brilliance of the contemporary fortepiano with the mellower and more singing voices of the cello and violin. Unlike the ten violin sonatas, all but one of which were written between 1797 and 1803, Beethoven spread his five cello sonatas over nearly two decades. The 26-year-old composer presented the two Op. 5 sonatas as a calling card to the cello-playing Prussian monarch, Friedrich Wilhelm II, in Berlin in 1796. The works' understated exuberance played to Beethoven's strengths as a pianist, and to the virtuosity of the exiled French cellist Jean-Louis Duport. By 1808, the composer of the "Eroica" and "Pastoral" symphonies, the "Waldstein" and "Appassionata" piano sonatas, and the three "Razumovsky" string quartets had become a seminal force in the Romantic movement. The tuneful A-major Cello Sonata of that year is one of Beethoven's most intricately wrought pieces of chamber music, while the two boldly dramatic Op. 102 sonatas, both written in 1815, pushed the language of Viennese Classicism toward its limits.
In 1809, a consortium of noble patrons awarded Beethoven a lifetime annuity. This welcome stipend at last freed him from the burden of catering, however grudgingly and erratically, to the conservative taste of the Viennese public. Many of the sonatas, string quartets, symphonies, and other works that he wrote in the last 18 years of his life have a quirky, somewhat otherworldly quality, often juxtaposing passages of great tenderness and lucidity with lacerating eruptions of raw energy and emotion. How, and how much, the composer's increasing deafness may have affected his music and outlook on life is to some degree a matter of conjecture, but there is no mistaking the profound inwardness of these extraordinary late works, with their radical discontinuities, far-flung tonal relationships, and bold reconfigurations of musical time and space.
Flouting convention, Beethoven laid out the C-major Sonata in two very fast movements of contrasting characters, each preceded by a leisurely and somewhat meandering preamble. The tender 6/8 theme of the opening Andante is punctuated with tiny pauses and fluttering trills that create an aura of expectancy, a lull before the storm that erupts without warning in the first Allegro vivace in A minor. Listen for the rising four-note figure (long-short-short-long) that Beethoven inserts in the cello part just before the first-section repeat: it will return as an integral part of the main theme of the second Allegro vivace, the two instruments playfully batting it back and forth in a game of cat and mouse. In similar fashion, the brief Tempo d'andante that links the second slow-fast pair reprises the opening Andante.
Note by Harry Haskell, © 2018
Dmitry Shostakovich (1906-1975)
Cello Sonata in D minor, Op. 40
Frank Bridge (1879-1941)
Cello Sonata in D minor
Benjamin Britten (1913-1976)
Cello Sonata in C major, Op. 65
View Notes
The British musicologist Donald Mitchell has described many of Benjamin Britten's instrumental works—not to mention his vocal music created for Peter Pears, Janet Baker, and others—as "profoundly revealing portraits in sound, not only of the instruments but also of the performers. There can never have been a composer who left so substantial a part of his legacy in the shape of a portrait gallery of his virtuoso colleagues and friends."
One of the closest of these was the magnificent Russian cellist Mstislav Rostropovich. Britten first met him in 1960 when another treasured friend, Dmitri Shostakovich, came to England to present his First Cello Concerto with Rostropovich as soloist. At that September performance in London's Royal Festival Hall, Shostakovich invited Britten to share his box and afterwards introduced him to the cellist. Rostropovich immediately asked Britten to write a piece for him, to which he responded eagerly: "I'll come to your hotel to discuss it tomorrow morning." The cellist dubbed Britten "Beninka" while the composer adopted Rostropovich's nickname "Slava."
Over the next decade, Britten composed five pieces for Rostropovich: the Cello Sonata, written in 1961; the extraordinary Symphony for Cello and Orchestra; and three suites for unaccompanied cello. Since Britten was a pianist of outstanding ability, the Cello Sonata was created for them both to play. Rostropovich remembered how nervous they were for their first private run-through. "Ben said, 'Well, Slava, do you think we have time for a drink first?' I said, 'Yes, yes,' so we both drank a large whiskey." Four more large whiskeys followed before the two settled down to work. "We played like pigs," the cellist reported, "but we were so happy."
This Sonata is striking for the austerity of much of its musical language as well as its refusal to employ the kind of showy writing that would give the two artists an easy virtuoso triumph. Stepwise motion dominates its lines; in fact, Britten chose to focus on the smallest musical element: whole steps and half steps. The overall structure combines traditional sonata movements—sonataform first movement, scherzo, and slow movement—with a suite-like approach of creating brief character pieces for a total of five in all.
In the first movement, Dialogo, the piano inches haltingly up the scale while the cello utters little one- and two-note sobs, moving by whole and half steps. The rhythm, too, is fitful and irregular. Eventually, this hesitant dialogue releases into an expansive Animato: an extroverted development of this material. A Tranquillo second theme of rising cello scales against descending scales in the piano is actually a smoothed out version of the first theme. The development section proper is in two contrasting portions: the first boldly assertive, the second quieter and more ruminative.
Bartók hovers in the background of the impish, nocturne-like Scherzo-Pizzicato, in which the cellist plays only pizzicato. The trio section features glittering, bell-like gamelan music for both instruments.
The third-movement Elegia is the Sonata's emotional heart. Continuing the composer's focus on the steps of the scale, the piano intones a heavily rocking dirge built from descending whole steps juxtaposed against half steps, which pervade the movement. Above this, the cello sings a spare yet eloquent lament. Later the two instruments trade places with the cello mimicking the piano with weighty chords. The music reaches a painful climax as the cello sobs the rocking motive in its highest, most plangent register.
The sardonic Marcia shoves this pain roughly aside. Its grotesque, acid tone—the bitonal clashes between theme and accompaniment, the cello's whining passage of sul ponticello (on the bridge) playing, and especially its wild yelps— recall some of Shostakovich's most biting musical satires.
The Moto perpetuo finale does not have the kind of brilliant virtuosity we associate with fast perpetual-motion music. Initially, the piano, with its drooping interjections, seems to be trying to slow the cello's manic, spiky melody. Then, a descending line twice intervenes to ease the forward momentum. But ultimately, this music becomes truly relentless, closing with the piano and cello united in frenzied octaves.
Mstislav Rostropovich performed this work on Shriver Hall Concert Series on April 19, 1967.
Program Subject to Change Without Notice