Sunday, March 10, 2024 | 5:30 pm
Mark Padmore, tenor (Baltimore Debut)
Mitsuko Uchida, piano (Baltimore Debut)
The Sidney & Charlton Friedberg Concert
Location: Shriver Hall
The Sidney & Charlton Friedberg Concert
"It's difficult to avoid superlatives when writing about Mitsuko Uchida and Mark Padmore. Especially when it comes to Schubert" (New York Times). Leading experts in this music with a renowned partnership, these two superstars perform Schubert's stirring song cycle Winterreise, a wintery journey of existential discovery. "Their rapport here seemed profound, a rare meeting of two great musical minds" (The Guardian).
"As a pairing, Uchida and Padmore are wellsprings of wisdom and sensitivity, a truly equal partnership." – The New York Times
About the sponsor
A young girl with dreams of being a singer, Charlton Friedberg began singing at Peabody at age 14 but gave up her pursuit by the time she reached the age of 20. Music was a part of her life from then on. "I can't do without it," she says. "It rounds off the tensions and the vicissitudes of life." Introduced to chamber music by husband Sidney, Mrs. Friedberg spent many summers at Marlboro, VT, where she "really came to love it." Charlton's gift in 2002 endows an annual concert named for her and her late husband, music lovers and supporters for many years. Mrs. Friedberg served as a member of the Board of the Directors of the Chamber Music Society of Baltimore for more than ten years. She now divides time among her homes in Cross Keys, Pennsylvania, and Florida.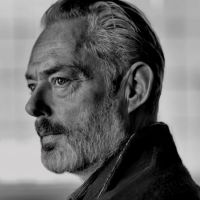 Mark Padmore
Mark Padmore was born in London and studied at King's College, Cambridge. He has established an international career in opera, concert, and recital. His appearances in Bach Passions have gained particular notice, especially his renowned performances as Evangelist in the St. Matthew and St. John passions with the Berlin Philharmonic and Simon Rattle, staged by Peter Sellars.
The current season focuses on recitals, including performances in Barcelona and Madrid with Julius Drake; Alicante with the Elias String Quartet; the Muziekgebouw Amsterdam with Till Fellner; the Théâtre de l'Athénée Paris with Julius Drake, and Schubert Winterreise with Mitsuko Uchida at New York's Carnegie Hall, Philadelphia's Kimmel Center, the University of California at Berkeley, and other venues.
Following a residency at Wigmore Hall in the 2021-22 season where he celebrated his relationship with pianists Till Fellner, Imogen Cooper, Mitsuko Uchida, and Paul Lewis, he returned to Wigmore Hall last season singing Vaughan Williams and Fauré with the Elias Quartet and James Baillieu. The 2022-23 season also saw him appear on stage in the title role of a new production of Monteverdi's Il ritorno d'Ulisse in patria conducted by Fabio Biondi, sing the world premiere of Mark-Anthony Turnage's song cycle A constant obsession with the Nash Ensemble, and give concerts with Sinfonieorchester Basel and Deutsche Kammerphilharmonie Bremen.
Padmore's most recent appearance at the Royal Opera House, Covent Garden was a new production of Britten's Death in Venice, where his performance was described as a "tour de force" and "exquisite of voice, [presenting] Aschenbach's physical and spiritual breakdown with extraordinary detail and insight". Other opera roles have included Captain Vere in Britten's Billy Budd and Evangelist in a staging of St Matthew Passion for the Glyndebourne Festival and leading roles in Harrison Birtwistle's The Corridor and The Cure at the Aldeburgh Festival.
In concert Mark performs with the world's leading orchestras. He was Artist in Residence for the 2017-18 season with the Berlin Philharmonic and held a similar position with the Bavarian Radio Symphony Orchestra in 2016-17. His work with the Orchestra of the Age of Enlightenment has involved projects exploring Bach's St John and St Matthew passions without conductor attracting worldwide acclaim.
His extensive and award-winning discography includes Schumann Dichterliebe with Kristian Bezuidenhout and Schubert song cycles with Paul Lewis, both for Harmonia Mundi. Described by The New York Times as "Schubert Masters" Mark Padmore and Mitsuko Uchida recently embarked on a series of highly acclaimed, worldwide recitals and this partnership has culminated in a recording on Decca Classics of Schubert Schwanengesang and Beethoven An die ferne Geliebte.
Padmore was Artistic Director of the St. Endellion Summer Music Festival in Cornwall from 2012 to 2022, voted 2016 Vocalist of the Year by Musical America, and appointed CBE in the 2019 Queens' Birthday Honours List. His website is www.markpadmore.com.

"a tour de force performance by tenor Mark Padmore" —The Guardian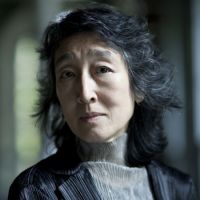 Mitsuko Uchida
One of the most revered artists of our time, Mitsuko Uchida is known as a peerless interpreter of the works of Mozart, Schubert, Schumann, and Beethoven, as well for being a devotee of the piano music of Alban Berg, Arnold Schoenberg, Anton Webern, and György Kurtág. She is Musical America's 2022 Artist of the Year, and a Carnegie Hall Perspectives artist across the 2022-23, 2023-24 and 2024-25 seasons. Her latest recording, of Beethoven's Diabelli Variations, was released to critical acclaim earlier this year, has been nominated for a Grammy Award, and won the 2022 Gramophone Piano Award.
She has enjoyed close relationships over many years with the world's most renowned orchestras, including the Berlin Philharmonic, Royal Concertgebouw Orchestra, Bavarian Radio Symphony, London Symphony Orchestra, London Philharmonic Orchestra, and – in the US – the Chicago Symphony and The Cleveland Orchestra, with whom she recently celebrated her 100th performance at Severance Hall. Conductors with whom she has worked closely have included Bernard Haitink, Sir Simon Rattle, Riccardo Muti, Esa-Pekka Salonen, Vladimir Jurowski, Andris Nelsons, Gustavo Dudamel, and Mariss Jansons.
Since 2016, Mitsuko Uchida has been an Artistic Partner of the Mahler Chamber Orchestra, with whom she is currently engaged on a multi-season touring project in Europe, Japan, and North America. She also appears regularly in recital in Vienna, Berlin, Paris, Amsterdam, London, New York and Tokyo, and is a frequent guest at the Salzburg Mozartwoche and Salzburg Festival.
Mitsuko Uchida records exclusively for Decca, and her multi-award-winning discography includes the complete Mozart and Schubert piano sonatas. She is the recipient of two Grammy Awards – for Mozart Concertos with The Cleveland Orchestra, and for an album of lieder with Dorothea Röschmann – and her recording of the Schoenberg Piano Concerto with Pierre Boulez and the Cleveland Orchestra won the Gramophone Award for Best Concerto.
A founding member of the Borletti-Buitoni Trust and Director of Marlboro Music Festival, Mitsuko Uchida is a recipient of the Golden Mozart Medal from the Salzburg Mozarteum, and the Praemium Imperiale from the Japan Art Association. She has also been awarded the Gold Medal of the Royal Philharmonic Society and the Wigmore Hall Medal, and holds Honorary Degrees from the Universities of Oxford and Cambridge. In 2009 she was made a Dame Commander of the Order of the British Empire. Her website is mitsukouchida.com.
"[Uchida's playing] was probing and magisterial" —The New York Times
Franz Schubert (1797-1828)
Winterreise, D. 911
View Notes
Schubert was 14 years old when he wrote his first song, a biblical narrative entitled "Hagars Klage" (Hagar's Lament) in 1811. "Die Taubenpost" (Pigeon Post) and "Der Hirt auf dem Feltsen" (Shepherd on the Rock) his valedictory masterpieces in the lieder genre, date from a few weeks before his death on November 19, 1828. During the intervening 17 years, he turned out some 600 songs, a quarter of which were composed in a single annus mirabilis, 1815. Schubert's almost superhuman industry was matched by his omnivorous appetite for poetry, which took in everything from light verse and sentimental doggerel to the greatest texts of the age. Musically, too, his lieder run the gamut from unpretentious folksong-like settings to miniature dramas of surpassing grandeur and power. Many of Schubert's songs were first heard at informal soirées held in the homes of the composer's friends in Vienna. These convivial "Schubertiades" featured not only music making but poetry readings, party games, dancing, and other social activities. One member of his circle described an "excellent entertainment" at which "a lot of splendid songs by Schubert were sung and played by himself, which lasted until after 10 o'clock in the evening. After that punch was drunk, offered by one of the party, and as it was very good and plentiful the party, in a happy mood anyhow, became even merrier; so it was 3 o'clock in the morning before we parted."

Composer and Poet
The first performance of Winterreise (Winter's Journey), probably in the summer or fall of 1827 (the exact date is uncertain), was a more subdued affair: Schubert's only known listeners on that occasion were his housemate, the poet Franz van Schober, and their painter friend Joseph Spaun. In light of the work's dolefully fatalistic theme, the threesome seems unlikely to have been in the mood for merrymaking. Like Schubert's Die schöne Müllerin (The Fair Maid of the Mill) of 1823, Winterreise is usually labeled a song cycle, a genre that came to maturity in the early 19th century in works such as Beethoven's An die fern Geliebte (To the Distant Beloved) and Schumann's Dichterliebe (A Poet's Love). Schubert composed the 24 lieder in two batches; the first twelve in February 1827, shortly before he and Schober moved into rented rooms above Vienna's storied "Red Hedgehog" coffeehouse, and the last twelve the following October. Taking approximately 70 minutes to perform, Winterreise was conceived on a scale that invites comparison to Schubert's symphonies and operas. Unlike Die schöne Müllerin, it's not merely a set of independent, thematically linked lyrics but a cohesive psychological monodrama, related and experienced by an unnamed protagonist. When Part I of Winterreise was published in early 1828, one critic likened it to its popular predecessor as a dozen "laments over a sweetheart's unfaithfulness"; not until the complete cycle appeared at the end of the year did its tragic dimensions become clear.

The "librettist" of Schubert's lieder-drama was the poet Wilhelm Müller (1794–1827). Schubert set more texts by Müller than by any other poet, including the twenty poems that comprise Die schöne Müllerin. As fate would have it, the two men apparently never crossed paths—Schubert lived in Vienna, Müller in Dessau—and the thirty-two-year-old writer died of a heart attack in 1827 without hearing either of the song cycles that would ensure his immortality. Müller's poetic model was the Volkslied, or folksong, which he and his fellow Romantics regarded as an expression of the pure German soul. Some critics, then and later, dismissed his simplified, folk-like verses as second-rate. However, no less an authority than Heinrich Heine, who acknowledged Müller's influence on his own poetry, declared that "with the exception of Goethe, there is no lyric poet whom I admire as much as you." Müller's aversion to poetic artifice and inflated rhetoric reflected his conviction that the poet's craft should be invisible, supporting but never overshadowing the emotional life described in his verse. Unlike Goethe, he also believed that his poetry was incomplete without music. "My songs lead but half a life," he wrote, "a paper existence of black-and-white, until music breathes life into them, or at least calls it forth and awakens it if it is already dormant in them." It seems likely that Müller would have welcomed Schubert as a collaborator, and even approved of the composer's canny reordering of his poems and minor textual alterations.

Charting the "Geography of the Psyche"
The journey that Winterreise relates is at once physical and spiritual, an exploration of what musicologist Susan Youens calls "the geography of the psyche." The anonymous traveler is evidently suffering from disappointment in love, but the source of his profound grief and restlessness remains obscure. All that Müller and Schubert tell us is that he feels alienated from his surroundings and is compelled to set out, like many another "wanderer" in Romantic literature, in search of something unknown and possibly unknowable. "A stranger I arrived, / A stranger I depart" are his first words in "Gute Nacht," their stern inevitability underscored by the piano's trudging repeated notes and accents. The protagonist's path takes him past his sweetheart's house ("Die Wetterfahne"), whose wavering weathervane—neatly captured by Schubert's mercurial accompaniment—reminds him of her inconstancy, and out into the snow-bound countryside. The natural world that once warmed the lovers' hearts has become cold and hostile; the traveler's tears audibly turn to ice ("Gefror'ne Tränen"), melt in a sequence of melodic cascades ("Wasserflut"), and join the streams that flow to the sea like "every sorrow to its grave" ("Irrlicht"). In the last two songs of Part I, lightly tripping visions of springtime ("Frühlingstraum") give way to shattered dreams and unassuageable loneliness ("Einsamkeit"). That Schubert once planned to end Winterreise here is suggested by the fact that "Gute Nacht" and "Einsamkeit" originally shared a D-minor tonality, conveying a sense of closure. (Part 1 is still occasionally performed on its own.) In expanding the cycle, he transposed the twelfth song to B minor, a key that, according to Youens, Schubert associated with intense mournfulness.

In contrast to the minor keys that predominate in Part I, Part II opens with bright, horn-like calls in E-flat major and galloping 6/8 meter, as the protagonist fantasizes about receiving a letter from his beloved ("Die Post"). The respite is short-lived, however, and his thoughts soon return to the ravages of aging ("Der greise Kopf"), the futility of hope ("Letzte Hoffnung"), and the illusion of domestic bliss ("Täuschung"). Müller's imagery and Schubert's music become increasingly death-obsessed in "Der Wegweiser," with its throbbing eighth notes and parting reference to the road "from which there is no going back," and "Der Wirtshaus," whose chorale-like harmonies impart religious solemnity to the weary traveler's urge to seek lodgings in a graveyard. After vainly attempting to pluck up his courage ("Mut"), the protagonist resigns himself to his solitary fate ("Die Nebensonnen"), epitomized by his haunting encounter with a hurdy-gurdy grinder ("Der Leiermann"), a fellow outcast whose isolation and hopelessness are expressed by the piano's bleakly droning chords and the Sisyphean repetitions in the vocal line. Here, as elsewhere in the cycle's second half, Schubert departs from the simple strophe-based forms he used in many of the earlier settings. The increasing structural complexity and variety of the later songs reflect the traveler's emotional volatility as he journeys toward his final destination, a state of self-knowledge that is indistinguishable from despair.

Contemporary reviewers of Winterreise recognized it as an echt-Romantic work that plumbed the depths of the subconscious decades before Freud brought them to light. Schubert's music, one commentator wrote, took listeners "through the immeasurable depth of the human heart into the far distance, where premonitions of the infinite dawn upon them longingly in a rosy radiance, but where at the same time the shuddering bliss of an inexpressible sentiment is accompanied by the gentle pain of the constraining present which hems in the boundaries of human existence. . . . in this logical establishment of harmony between outward and inward things lies the chief merit of both poets, the speaking and the singing one."

Although nothing in Müller's short but apparently contented life as a teacher and librarian in Dessau suggests that his Winterreise was autobiographical, Schubert—who had contracted syphilis in 1822 and knew he was living on borrowed time—almost certainly felt a personal connection to the doomed traveler. Joseph Spaun's account of the cycle's informal premiere, though written years after the fact, has the ring of truth:

For some time Schubert appeared very upset and melancholy. When I asked him what was troubling him, he would only say, "Soon you will hear and understand." One day he said to me, "Come over to Schober's today, and I will sing you a cycle of horrifying songs. I am anxious to know what you will say about them. They have cost me more effort than any of my other songs." So he sang the entire Winterreise through to us in a voice full of emotion. We were utterly dumbfounded by the mournful, gloomy tone of these songs, and Schober said that only one, "Der Lindenbaum," had appealed to him. To this Schubert replied, "I like these songs more than all the rest, and you will come to like them as well."

© Harry Haskell, 2023
Program Subject to Change Without Notice