Sunday, March 10, 2024 | 5:30 PM
Mark Padmore, tenor (Baltimore Debut)
Mitsuko Uchida, piano (Baltimore Debut)
The Sidney & Charlton Friedberg Concert
Location: Shriver Hall
The Sidney & Charlton Friedberg Concert
"It's difficult to avoid superlatives when writing about Mitsuko Uchida and Mark Padmore. Especially when it comes to Schubert" (New York Times). Leading experts in this music with a renowned partnership, these two superstars perform Schubert's stirring song cycle Winterreise, a wintery journey of existential discovery. "Their rapport here seemed profound, a rare meeting of two great musical minds" (The Guardian).
"As a pairing, Uchida and Padmore are wellsprings of wisdom and sensitivity, a truly equal partnership." – The New York Times
About the sponsor
A young girl with dreams of being a singer, Charlton Friedberg began singing at Peabody at age 14 but gave up her pursuit by the time she reached the age of 20. Music was a part of her life from then on. "I can't do without it," she says. "It rounds off the tensions and the vicissitudes of life." Introduced to chamber music by husband Sidney, Mrs. Friedberg spent many summers at Marlboro, VT, where she "really came to love it." Charlton's gift in 2002 endows an annual concert named for her and her late husband, music lovers and supporters for many years. Mrs. Friedberg served as a member of the Board of the Directors of the Chamber Music Society of Baltimore for more than ten years. She now divides time among her homes in Cross Keys, Pennsylvania, and Florida.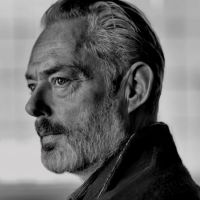 Mark Padmore
Mark Padmore was born in London and studied at King's College, Cambridge. He has established an international career in opera, concert and recital. His appearances in Bach Passions have gained particular notice, especially his renowned performances as Evangelist in the St. Matthew and St. John Passions with the Berlin Philharmonic and Simon Rattle, staged by Peter Sellars.
A highlight of Padmore's 2021-22 season was a residency at Wigmore Hall where he celebrated his relationship with pianists Till Fellner, Imogen Cooper, Mitsuko Uchida, and Paul Lewis. He will return to the Wigmore Hall in the 2022-23 season to sing Vaughan Williams and Fauré with the Elias Quartet and James Baillieu, after performing the program in Spain.
In addition to recitals with Kristian Bezuidenhout in Helsinki, Till Fellner in Zaragoza, and Julius Drake in Amsterdam, Padmore is artist in residence at the Oxford Lieder Festival and gives a recital tour of Japan with Mitsuko Uchida. He also appears on stage in the title role of a new production of Monteverdi's Il ritorno d'Ulisse in patria conducted by Fabio Biondi, sing the world premiere of Mark-Anthony Turnage's song cycle, A Constant Obsession, with the Nash Ensemble, and give concerts with Sinfonieorchester Basel and Deutsche Kammerphilharmonie Bremen.
Padmore's most recent appearance at the Royal Opera House, Covent Garden was a new production of Britten's Death in Venice, where his performance was described as a "tour de force" and "Exquisite of voice, [presenting] Aschenbach's physical and spiritual breakdown with extraordinary detail and insight". Other opera roles have included the leading roles in Harrison Birtwistle's The Corridor and The Cure at the Aldeburgh Festival; Captain Vere in Britten's Billy Budd and Evangelist in a staging of St. Matthew Passion, both for the Glyndebourne Festival, and the world premiere of Tansy Davies' Cave with the London Sinfonietta.
In concert Padmore performs with the world's leading orchestras. He was Artist in Residence for the 2017-18 season with the Berlin Philharmonic and held a similar position with the Bavarian Radio Symphony Orchestra in 2016-17. His work with the Orchestra of the Age of Enlightenment has involved projects exploring both Bach's St. John and St. Matthew Passions and has attracted worldwide acclaim.
His extensive discography includes Beethoven's Missa Solemnis Haydn's Die Schöpfung with Bernard Haitink and Bavarian Radio Symphony Orchestra on BR Klassik, and lieder by Beethoven, Haydn, and Mozart with Kristian Bezuidenhout for Harmonia Mundi. Other Harmonia Mundi recordings include Schubert cycles with Paul Lewis (Winterreise won the 2010 Gramophone magazine Vocal Award); Schumann's Dichterliebe with Kristian Bezuidenhout (2011 Edison Klassiek Award), and Britten's Serenade, Nocturne, and Finzi Dies Natalis with the Britten Sinfonia (ECHO/Klassik 2013 award).
Padmore was voted 2016 Vocalist of the Year by Musical America and was awarded an Honorary Doctorate by Kent University in 2014. He was appointed CBE in the 2019 Queens' Birthday Honors List. He was Artistic Director of the St. Endellion Summer Music Festival in Cornwall from 2012-22. His website is www.markpadmore.com.
"a tour de force performance by tenor Mark Padmore" —The Guardian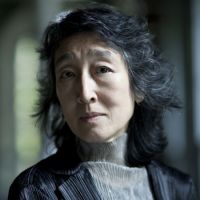 Mitsuko Uchida
One of the most revered artists of our time, Mitsuko Uchida is known as a peerless interpreter of the works of Mozart, Schubert, Schumann, and Beethoven, as well for being a devotee of the piano music of Alban Berg, Arnold Schoenberg, Anton Webern, and György Kurtág. She is Musical America's 2022 Artist of the Year, and a Carnegie Hall Perspectives artist across the 2022-23, 2023-24 and 2024-25 seasons. Her latest recording, of Beethoven's Diabelli Variations, was released to critical acclaim earlier this year, has been nominated for a Grammy Award, and won the 2022 Gramophone Piano Award.
She has enjoyed close relationships over many years with the world's most renowned orchestras, including the Berlin Philharmonic, Royal Concertgebouw Orchestra, Bavarian Radio Symphony, London Symphony Orchestra, London Philharmonic Orchestra, and – in the US – the Chicago Symphony and The Cleveland Orchestra, with whom she recently celebrated her 100th performance at Severance Hall. Conductors with whom she has worked closely have included Bernard Haitink, Sir Simon Rattle, Riccardo Muti, Esa-Pekka Salonen, Vladimir Jurowski, Andris Nelsons, Gustavo Dudamel, and Mariss Jansons.
Since 2016, Mitsuko Uchida has been an Artistic Partner of the Mahler Chamber Orchestra, with whom she is currently engaged on a multi-season touring project in Europe, Japan, and North America. She also appears regularly in recital in Vienna, Berlin, Paris, Amsterdam, London, New York and Tokyo, and is a frequent guest at the Salzburg Mozartwoche and Salzburg Festival.
Mitsuko Uchida records exclusively for Decca, and her multi-award-winning discography includes the complete Mozart and Schubert piano sonatas. She is the recipient of two Grammy Awards – for Mozart Concertos with The Cleveland Orchestra, and for an album of lieder with Dorothea Röschmann – and her recording of the Schoenberg Piano Concerto with Pierre Boulez and the Cleveland Orchestra won the Gramophone Award for Best Concerto.
A founding member of the Borletti-Buitoni Trust and Director of Marlboro Music Festival, Mitsuko Uchida is a recipient of the Golden Mozart Medal from the Salzburg Mozarteum, and the Praemium Imperiale from the Japan Art Association. She has also been awarded the Gold Medal of the Royal Philharmonic Society and the Wigmore Hall Medal, and holds Honorary Degrees from the Universities of Oxford and Cambridge. In 2009 she was made a Dame Commander of the Order of the British Empire. Her website is mitsukouchida.com.
"[Uchida's playing] was probing and magisterial" —The New York Times
Franz Schubert (1797-1828)
Winterreise, D. 911
Program Subject to Change Without Notice