Sunday, April 21, 2024 | 5:30 pm
Johannes Moser, cello
Marc-André Hamelin, piano
The Piatigorsky Memorial Concert
Location: Shriver Hall
The Piatigorsky Memorial Concert
Artistic powerhouses cellist Johannes Moser, "radiant playing" (The Baltimore Sun), and pianist Marc-André Hamelin, praised for his "Near superhuman technical prowess" (New York Times), join forces for a memorable and illuminating duo recital. They perform works by Hamelin himself and Nadia Boulanger, a paragon of 20th century classical music, plus sonatas by Debussy and Franck, two of the great masterworks of the cello-piano repertoire.
About the sponsor
The Gregor Piatigorsky Memorial Concert was established in 1978 by Dr. and Mrs. Daniel Drachman and Dr. and Mrs. Joram Piatigorsky. The concerts present a mix of internationally renowned cellists as well as those with promising solo careers. Gregor Piatigorsky dedicated a large part of his life to teaching and encouraging talented young musicians. His heart's desire was to open the way to successful careers for them. Piatigorsky exemplified extraordinary virtuosity as well as high musical and personal ideals. It is the endowers' intention that cellists who possess likeminded goals and accomplishments will be given an opportunity to perform through these concerts.
Drs. Reiko T. and Yuan C. ("Ed") Lee, faculty in The Johns Hopkins University Department of Biology endowed this annual concert in 2005. Biochemists and amateur string players, the Lees have been subscribers since SHCS's first season. The Lee Fund supports concerts by the world's greatest string players. The first concert supported by this gift was the 2005-06 appearance by Pinchas Zukerman and was dedicated to Reiko's father, Tomotake Takasaka, Professor of Agricultural Engineering at National Taiwan University and an avid self-taught amateur string player. He was also one of the first musicians to bring Western music to Taiwan. He held weekly gatherings of chamber music lovers at his home and it was at one of these that Reiko and Ed, who played viola, met. They came to the U.S. in 1958, earning their Ph.D.s in biochemistry at the University of Iowa. After three years at U.C. Berkeley, they arrived in Baltimore in 1965 to start their Hopkins-and Shriver Hall Concert Series-careers.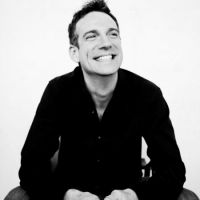 Johannes Moser
Hailed by Gramophone magazine as "one of the finest among the astonishing gallery of young virtuoso cellists," German-Canadian cellist Johannes Moser has performed with the world's leading orchestras such as the Berlin, New York, and Los Angeles philharmonics; the Chicago, London, and Tokyo NHK symphonies; the BBC Philharmonic at the Proms, Symphonieorchester des Bayerischen Rundfunks, Koninklijk Concertgebouworkest, and the Philadelphia and Cleveland orchestras with conductors of the highest level including Riccardo Muti, Lorin Maazel, Mariss Jansons, Valery Gergiev, Zubin Mehta, Vladimir Jurowski, Franz Welser-Möst, Christian Thielemann, Pierre Boulez, Paavo Järvi, Semyon Bychkov, Yannick Nézet-Séguin, and Gustavo Dudamel.
Moser won his third ECHO Klassik award as 'Instrumentalist of the Year 2017' for his Russian recital disk on the Pentatone label, for which he records exclusively. His other recordings include the concertos by Dvořák, Lalo, Elgar, and Tchaikovsky, which have gained him the prestigious Preis der Deutschen Schallplattenkritik and the Diapason d'Or. His latest record from Pentatone, featuring the Lutosławski and Dutilleux concertos, was released in November 2018.
In the 2018-19 season, Moser returns to the Los Angeles, Vienna, Oslo, and Dortmund philharmonics; the San Francisco, Atlanta, Berlin Radio, Oregon, New Jersey, New Zealand, Bournemouth, and Melbourne symphonies; and the Minnesota, Royal Scottish National, and Wittenberg Chamber orchestras.
A dedicated chamber musician, Moser has performed with Joshua Bell, Emanuel Ax, Leonidas Kavakos, Menahem Pressler, James Ehnes, Midori, and Jonathan Biss. He is also a regular at festivals including the Verbier, Schleswig-Holstein, Gstaad, and Kissinger festivals, the Mehta Chamber Music Festival, and the Colorado, Seattle, and Brevard music festivals.
Renowned for his efforts to expand the reach of the classical genre, as well as his passionate focus on new music, Moser has recently focused on commissioning works by Julia Wolfe, Ellen Reid, Thomas Agerfeldt Olesen, Johannes Kalitzke, Jelena Firsowa, and Andrew Norman. Last season, he participated in the European Premiere of Sofia Gubaidulina's Triple Concerto with the Tonhalle Orchestra Zurich. In 2011, he premiered Magnetar for electric cello by Enrico Chapela with the Los Angeles Philharmonic conducted by Gustavo Dudamel, and in the following season he continued this relationship with the orchestra performing Michel van der Aa's cello concerto Upclose. Throughout his career, Moser has been committed to reaching out to all audiences, from kindergarten to college and beyond. He combines most of his concert engagements with masterclasses, school visits, and pre-concert lectures.
Born into a musical family in 1979, Moser began studying the cello at the age of eight and became a student of Professor David Geringas in 1997. He was the top prize winner at the 2002 Tchaikovsky Competition, in addition to being awarded the Special Prize for his interpretation of the Rococo Variations. In 2014 he was awarded the prestigious Brahms-Preis.
A voracious reader of everything from Kafka to Collins, and an avid outdoorsman, Moser is a keen hiker and mountain biker in what little spare time he has. His website is johannes-moser.com.
"His tone was big and warm where needed, and he proved himself capable of some Rostropovich-like wild abandon…he was consistently eloquent." —The Telegraph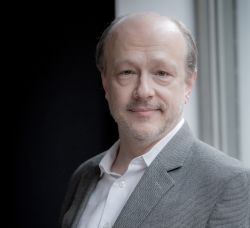 Marc-André Hamelin
Pianist Marc-André Hamelin is known worldwide for his unrivaled blend of consummate musicianship and brilliant technique in the great works of the established repertoire, as well as for his intrepid exploration of the rarities of the 19th, 20th, and 21st centuries – both in concert and in recording.
The 2018-19 season includes Hamelin's return to Carnegie Hall, plus recitals in Montreal, SEattle, Baltimore, Berlin, Florence, Salzburg, London's Wigmore Hall, and Istanbul, among others. Hamelin appears with the BBC Scottish Symphony Orchestra; the Los Angeles, Stuttgart and Moscow State philharmonics; the Vancouver, Cincinnati, and Oregon symphonies; and tours in Europe with the Amsterdam Sinfonietta.
Highlights of Hamelin's 2017-18 season included recitals at Vienna's Konzerthaus and the Schubertiade Festival, at Amsterdam's Concertgebouw, at Yale, Cincinnati, and Savannah, Munich, Moscow, Vancouver, and Carnegie Hall.
With orchestra, Hamelin debuted last season at the Orchestre de Paris with Alan Gilbert conducting, performed with the Rundfunk-Sinfonieorchester Berlin in the opening weeks of Vladimir Jurowski's inaugural season, and performed with Juanjo Mena and the Toronto Symphony, John Storgards and the St. Louis Symphony, Ludovic Morlot and the Seattle Symphony, Osmo Vanska and the Minnesota Orchestra, Nicholas McGegan and the Cleveland Orchestra, and with the Moscow and Royal Liverpool philharmonics.
Hamelin was a distinguished member of the jury of the 15th Van Cliburn Competition in 2017, where each of the 30 competitors in the preliminary round were required to perform his composition "Toccota on 'L'Homme arme.'" This marked the first time the composer of the commissioned work was also a member of the jury. Although preimarily a performer, Hamelin has composed music throughout his career; the majority of his works are published by Edition Peters.
Mr. Hamelin records exclusively for Hyperion Records. His discography of over 60 recordings includes concertos and works for solo piano by such composers as Alkan, Godowsky, and Medtner, as well as performances of Brahms, Chopin, Liszt, Schumann, and Shostakovich. His most recent releases are a disc of Schubert, a duo-piano recording with Leif Ove Andsnes, and Medtner and Rachmaninoff concertos with the London Philharmonic and Vladimir Jurowski. For his recordings, he's received wide recognition, including ten Grammy nominations.
Hamelin makes his home in Boston with his wife. Born in Montreal, he is the recipient of a lifetime achievement award from the German Record Critic's Association. He is an Officer of the Order of Canada, a Chevalier de l'Ordre du Québec, and a member of the Royal Society of Canada.
His website is marcandrehamelin.com.
"Hamelin's legend will grow - right now there is no one like him." —Alex Ross, The New Yorker
Nadia Boulanger (1887-1979)
Three Pieces for Cello & Piano
View Notes
Nadia Boulanger was in her mid-30s when she discovered her true vocation as one of the most influential composition teachers of the 20th century. Born into a musical family in Paris—her parents were both singers, her younger sister Lili a composer of great, but sadly unrealized, promise—she entered the Paris Conservatoire at age ten and seemed destined for a distinguished career as a concert pianist or composer. Devastated by Lili's premature death in 1918, however, she gave up composing and joined the faculty of the newly founded American Conservatory in Fontainebleau, which would remain her base of operations for more than half a century. Virgil Thomson, one of the legion of up-and-coming musicians (mostly Americans) who flocked to study at what was irreverently known as the "Boulangerie," described her as "a one-woman graduate school" for composers. Her roster of pupils and protégés was notably diverse, ranging from Aaron Copland to Quincy Jones to Philip Glass. The Three Pieces for Cello and Piano of 1914 reflect Boulanger's grounding in the impressionistic idiom of Debussy and Fauré. Although all three movements are in the minor mode and share a symmetrical ABA form, the first two—based on organ "improvisations" that Boulanger had composed three years earlier—are distinctly more conservative in style than the last. "Modéré" (Moderate) sets the cello's muted cantilena against a pattering, lightly syncopated piano accompaniment, while "Sans vitesse et à l'aise" (Without speed and relaxed) features simple canonic interplay between the two instruments. In "Vite et nerveusement rythmé" (Fast and nervously rhythmic), by contrast, Boulanger looks to the future in driving, often irregular rhythms redolent of Stravinsky's early ballets.

© Harry Haskell, 2023

Marc-André Hamelin (1961)
Four Perspectives for Cello & Piano
View Notes
Marc-André Hamelin's broad musical sympathies are reflected in his singularly eclectic repertoire, which ranges from the classical mainstream to rarely performed works by such pianist-composers as Valentin Alkan, Kaikhosru Sorabji, and Leopold Godowsky, as well as contemporary jazz and the wildly heterogeneous "third-stream" music of Nikolay Kapustin. Much of the music that Hamelin has written throughout his career as a concert pianist references composers of the past; witness his Renaissance-inspired Toccata on "L'homme armé," a test piece for the 2017 Van Cliburn Piano Competition, and the hour-long set of 12 Etudes in All the Minor Keys, which pay homage to Scarlatti, Liszt, and other well-known composers. Four Perspectives for Cello and Piano, commissioned by the La Jolla Music Society in 2016, emanates from a source closer to our own time: the dissonant, fiercely concentrated modernism of the mid-20th century. As the title suggests, Hamelin approaches the subject from four distinct perspectives. Each section of the 12-minute-long work is defined by a different kind of movement and a different relationship between the two instruments and the sonic spaces they inhabit. Hamelin explores the contrasting personalities of the cello and piano, which move in and out of sync as their gestures, dynamics, and range grow steadily more expansive. What starts as a quietly playful dialogue in terse, skittery utterances ends in a grimly determined and highly virtuosic moto perpetuo.

© Harry Haskell, 2023

Claude Debussy (1862-1918)
Cello Sonata
View Notes
At once radical and traditionalist, Debussy rebelled against the French Wagner cult and the ponderous academic style of establishment composers like Saint-Saëns and d'Indy. At the same time, he urged his compatriots to return to the "pure French tradition" as exemplified by the Baroque master Jean-Philippe Rameau. Debussy first made his mark in the early 1890s with a series of boldly unconventional and quintessentially gallic masterpieces, such as the emotionally turbulent String Quartet; La damoiselle élue (The Blessed Damozel), a Wagnerian "lyric poem" for women's voices and orchestra; and his revolutionary masterpiece Prélude à l'après-midi d'un faune (Prelude to "The Afternoon of a Faun"). By the time Debussy published his first book of Images for solo piano in 1905, the composer and his aesthetic principles—loosely subsumed under the rubric "Debussyism"—had attracted praise and censure in equal measure. Together with the symbolist opera Pelléas et Mélisande, Debussy's great piano and orchestral pieces came to define musical impressionism in the popular mind. Although many critics associated him with painters like Manet and Whistler, he maintained that his music depicted not superficial impressions but essential realities. Musicians alone, he declared, enjoyed "the privilege of being able to convey all the poetry of the night and the day," whereas painters could "recapture only one of her aspects at a time."
Composed in the summer of 1915, the Sonata for Cello and Piano was the first of six projected sonatas for sundry instrumental ensembles, of which only two more—scored for flute, viola, and harp and for violin and piano—would be realized before the composer's death in 1918. The Sonata signaled Debussy's emergence from a prolonged depression, exacerbated by cancer and the onset of war, during which he had felt incapable of producing music. "I've almost had to relearn" how to compose, he told the Italian conductor Bernardo Molinari. "It was like a rediscovery and it's seemed to me more beautiful than ever! Is it because I was deprived of it for so long? I don't know. What beauties there are in music 'by itself,' with no axe to grind or new inventions to amaze the so-called dilettanti." The freshness and spontaneity of the Sonata may owe something as well to the therapeutic landscape of the Normandy coast, where Debussy had sought refuge from the tense atmosphere of wartime Paris.
True to his nationalist credo, Debussy proudly styled himself musicien français on the title pages of his three sonatas. The Cello Sonata, in three short movements, illustrates the "clarity of expression" and "precision and compactness of form" that he considered the hallmarks of the French style. Debussy's music is predominantly spare and delicate, has an almost Neoclassical transparency. Despite the piano's grandiose opening, the cello's graceful arabesques and tenderly swooning melody set the tone for the Prologue. The Sérénade, fantastical and rhapsodic in character, is marked by crisp staccato accents, quirky, free-flowing rhythmic patterns, and subtle chromatic harmonies. The movement comes to rest on a quietly sustained A, then pivots without pausing for breath into the buoyant, lighthearted Finale.

© Harry Haskell, 2023
César Franck (1822-1890)
Cello Sonata in A Major
View Notes
Franck wasn't precisely a late bloomer—by his early 20s he had written several widely acclaimed works—but he was slow to win recognition as a central figure of the French Romantic school. Groomed by his overbearing father for a career as a concert pianist, he spent much of his early life in pursuit of a prize that stubbornly eluded him, despite his acknowledged brilliance as an improviser on the keyboard. Not until his 50th year did he achieve the equivalent of a tenured position as professor of organ at the prestigious Paris Conservatoire, where he would count Debussy, Bizet, and Vierne among his pupils. Virtually all of the music on which Franck's reputation rests dates from the last dozen or so years of his life, including the ebullient Variations symphoniques for piano and orchestra, the Lisztian symphonic poem Le chasseur maudit, the majestic Symphony in D minor, and the abundantly melodious Violin Sonata in A major.

Franck's chamber works from early and late in his career include some of his greatest and most characteristic creations. By the time Franck he wrote the A-major Sonata in 1886, he was firmly under the spell of Wagner and Liszt, whose harmonic innovations he absorbed, along with the technique of generating large-scale works from a few germinal motifs. Franck not only dedicated his sonata to the great Belgian virtuoso Eugène Ysaÿe, one of his most stalwart champions, but presented the manuscript to the violinist as a wedding present. (Ysaÿe was also a close friend of Debussy and the dedicatee of his 1893 String Quartet.) Franck's Sonata proved so popular with performers and public alike that it was soon transcribed for cello, viola, and flute, becoming one of the most frequently heard works in the recital repertoire. The Sonata figures memorably in literature, too: in John Galsworthy's Forsyte Saga, Irene's playing of Franck's "divine third movement" triggers Young Jolyon's fateful decision to tell his son about the tragedy that has loomed over their family since before his birth.

The A-major Sonata is deeply indebted to Ysaÿe's purity of tone, liquid phrasing, and tasteful reticence. After hearing the violinist read through the first movement, Franck adjusted the tempo marking to a livelier Allegretto ben moderato, imparting a fresh undercurrent of urgency to the gently undulating principal theme. For all its lush chromaticism and lush textures, the Sonata has clarity that runs through even the restless second-movement Allegro. The work lacks a true slow movement. In its place, Franck created a spacious minor-mode meditation that revisits earlier thematic material in the manner of Liszt. Freely declamatory in style, the Recitativo—Fantasia mediates between the muscular lyricism of the first two movements and the disciplined canonic writing of the final Allegretto poco mosso. In its blend of vehemence and restraint, intense emotion and scintillating showmanship, Franck's Sonata epitomizes the spirit of French Romanticism.

© Harry Haskell, 2023
Program Subject to Change Without Notice