Sunday, January 23, 2022 | 5:30 PM
Danish String Quartet
The Howard Family Concert; The Reiko T. and Yuan C. Lee Fund for Outstanding String Performers
Location: Shriver Hall
PICK 3 CONCERTS for $105 – That's Just $35 Per Concert, a 21% Savings!
Discount applied at check out.
The Danish String Quartet's joy for music-making and "rampaging energy" (The New Yorker) is entirely infectious. The dazzling Grammy-nominated group – three Danes and a Norwegian – perform perform a uniquely curated suite of dances, and Schubert's final quartet, a work of profound depth.
"I can't imagine a more involving performance." – The New York Times
All ticketholders must be in compliance with our COVID-19 Safety policies, including being fully vaccinated and, if eligible, having received their booster dose. To learn more, please click here.
About the sponsor
A member of Shriver Hall Concert Series' Board of Directors from 1987 to 2012, Dr. J. Woodford Howard, Jr. is the Thomas P. Stran Professor Emeritus at The Johns Hopkins University where he taught in and chaired the Department of Political Science. At SHCS, Dr. Howard, or "Woody," was for many years Chair of the Music Committee. In his capacity as Chair, Woody used his encyclopedic knowledge of chamber music to help select artists and repertoire. Mrs. Howard has also assumed an active role in volunteering for many SHCS projects. The Howard Family concert, established in 2001 by Woody and Jane, with their daughter and son-in-law, Elaine and Jeffrey Christ, is designated for performances by string quartets.
Drs. Reiko T. and Yuan C. ("Ed") Lee, faculty in The Johns Hopkins University Department of Biology endowed this annual concert in 2005. Biochemists and amateur string players, the Lees have been subscribers since SHCS's first season. The Lee fund supports concerts by the world's greatest string players. The first concert supported by this gift was the 2005-06 appearance by Pinchas Zukerman and was dedicated to Reiko's father, Tomotake Takasaka, Professor of Agricultural Engineering at National Taiwan University and an avid self-taught amateur string player. He was also one of the first musicians to bring western music to Taiwan. Reiko's father initially enticed her into playing violin and put the same energy into promoting student activities and amateur musicianship. He held weekly gatherings of chamber music lovers at his home, and it was at one of these that Reiko and Ed, who played viola, met. They came to the U.S. in 1958, earning their PhDs in biochemistry at the University of Iowa. After three years at U.C. Berkeley, they arrived in Baltimore in 1965 to start their Hopkins-and Shriver Hall Concert Series-careers.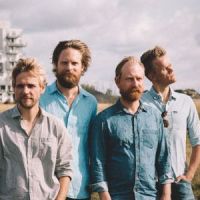 Danish String Quartet
Frederik Øland, violin
Rune Tonsgaard Sørensen, violin
Asbjørn Nørgaard, viola
Fredrik Schøyen Sjölin, cello
Among today's many exceptional chamber music groups, the Grammy nominated Danish String Quartet continuously asserts its preeminence. The Quartet's playing reflects impeccable musicianship, sophisticated artistry, exquisite clarity of ensemble, and, above all, an expressivity inextricably bound to the music. The recipient of many awards and prestigious appointments, including Musical America's 2020 Ensemble of the Year and the Borletti-Buitoni Trust, the Danish String Quartet was named in 2013 as BBC Radio 3 New Generation Artists and appointed to the The Bowers Program (formerly CMS Two).
In 2021-22, the Danish String Quartet introduce DOPPELGÄNGER, an ambitious 4-year international commissioning project. DOPPELGÄNGER pairs world premieres from four renowned composers—Bent Sørensen, Lotta Wennäkoski, Anna Thorvaldsdottir, and Thomas Adès—with four major works from the masterful chamber music repertoire of Schubert. The first commission, composed by Bent Sørensen and inspired by Schubert's Quartet in G Major (D.887), premiered in 2021.
In addition to performances of DOPPELGÄNGER, the Danish String Quartet gives over 20 performances throughout North America in the 2021-2022 season. Highlights include debuts at the University of Georgia, Virginia Tech's Moss Arts Center, Shriver Hall, and Virginia Arts Festival, return trips to Boston's Celebrity Series, Philadelphia Chamber Music Society, Ensemble Music Society of Indianapolis, Chamber Music Cincinnati, and University of Washington's Meany Hall, and a tour of Florida. European highlights include tours of Denmark, France, Germany, and Amsterdam.
Violinists Frederik Øland and Rune Tonsgaard Sørenson and violist Asbjørn Nørgaard met as children at a music summer camp where they played soccer and made music together. In 2008, the three Danes were joined by Norwegian cellist Fredrik Schøyen Sjölin. Their latest album, Prism III (ECM)—featuring Beethoven's String Quartet No. 13, Op. 131, Bartók's String Quartet No. 1, and Bach's Fugue in C-sharp minor, BWV 849 from The Well-Tempered Clavier—was released in March 2021. The Quartet's website is www.danishquartet.com.
"They could be grounded in their tone or mystical. They allowed time to stand still, and they could assume the pose of excitingly aggressive rockers. They did it all." —The Los Angeles Times
Robert Schumann (1810-1856)
String Quartet in A major, Op. 41, No. 3
View Notes
Composed in a few short weeks in the summer of 1842, Schumann's three Op. 41 quartets heralded his return to chamber music after a hiatus of several years, during which he had focused his energy on piano music, lieder, and symphonies. Along with its companions in A minor and F major, the A-major Quartet reflects Schumann's fruitful immersion in the robust Classicism of Haydn, Mozart, and Beethoven. Like them, he found the discipline of writing string quartets both challenging and liberating. In the Op. 41 set and its sequels, the perennially popular Piano Quintet, Op. 44, and the Piano Quartet, Op. 47, both in E-flat major, he distanced himself from the literary models that had inspired much of his earlier work, concentrating instead on structural clarity and the craft of composition. The result, in Op. 41, No. 3, is a high-spirited work that balances Classical restraint with the impetuous lyricism that was second nature to Schumann.
Each of the four movements—fast, faster, slow, fastest—has a distinctive character. The first, built around the "sighing" motif of a falling fifth, is transparent in texture, by turns relaxed and driven, the thematic material tossed playfully from one instrument to another. In the second movement, marked Assai agitato, the mood shifts abruptly; breathless triplets give way to a brisk fugue in 2/4 meter (Schumann was a keen student of counterpoint) and finally to a jaunty dance marked by wide leaps and snappy syncopations. Rich, searching harmonies and gently pulsing rhythms impart an extra measure of warmth and profundity to the D-major Adagio molto. A zesty rondo, with its recurrent dotted-note theme, brings the work to a rollicking conclusion in the Allegro molto vivace.
Although Schumann rated the Op. 41 quartets among his finest works, a judgment that posterity has confirmed, his wife's heart sank when she learned that his intimate "quartet thoughts" were finally spilling out on paper for all the world to hear. The string quartet genre held little appeal for Clara, a renowned concert pianist and composer; nor were such esoteric chamber works likely to enhance her beloved Robert's stature in the eyes of the musical public. Nonetheless, she put on a brave face in September 1842 when he presented her with the three scores as an anniversary present, along with "sneak preview" performances. Clara was uncharacteristically at a loss for words. "I cannot say anything about the quartets except that they delight me in even the finest detail," she recorded in her diary. "Everything there is new, along with being clear, well worked out, and always appropriate for a quartet, but what is my judgment worth?"
Less measured praise was shortly forthcoming from a fellow composer who attended a second private performance of the Op. 41 set, by the celebrated Ferdinand David Quartet, at the end of September. Felix Mendelssohn, to whom the three quartets are dedicated, remarked to Schumann afterwards that he could not "really explain to me how much he likes my music." Whether Mendelssohn was genuinely overwhelmed by the experience, or was simply being tactfully evasive, there is no question that he regarded his contemporary as a kindred spirit. Schumann reciprocated his esteem, professing himself "very happy" to win kudos from Mendelssohn, whom he considered "the best critic; of all living musicians he has the clearest vision."
© 2021 Harry Haskell
'An Alleged Suite', A Curated Suite of Dances
Prelude, CHARPENTIER: Prelude
Allemande, JOHN ADAMS: Pavane: She's so fine
Courante Trad. Polska
Sarabande, BLUMENFELD: Sarabande
Gavotte, JOHN ADAMS: Stubble Crotchet
Gigue 1, CHARPENTIER: Gigue française
Gigue 2, JOHN ADAMS: Toot Nipple
View Notes
IN THE ARTISTS' WORDS
Back in the days in Europe, music could have two functions: either it was sacred music of the church, or it was music made to dance to. The sacred music was essentially elaborate hymns sung in the church as to praise God or accompany the rituals. The dance music would be performed at parties, social gatherings, pubs, and inns. In the late 14th century, it became fashionable to pair different dance tunes and eventually this grew into a standardized musical form: The Dance Suite. The Dance Suite remained as one of the most popular musical forms until the 18th-century arrival of the juggernaut forms of classical music: the sonata, the symphony, and the concerto. In our 'Alleged Dance Suite', we have taken inspiration from John Adams' 'Book of Alleged Dances' and poured some new music into a very old musical form. Some of the music is quite old (Charpentier), some of it is new (John Adams). There is also some traditional folk music from Sweden and a romantic Russian Sarabande. Together this eclectic mix of music provides a varied little musical journey through the centuries. Humans have been dancing forever, and maybe the swing of Charpentier's Gique isn't so different from a Swedish traditional polska. We hope you will enjoy this little set of dances.
—Danish String Quartet
PROGRAM NOTE
"An Alleged Suite" borrows its name—as well as its freewheeling, eclectic spirit—from a suite-like work John Adams composed in 1994 for the Kronos String Quartet. John's Book of Alleged Dances is a set of ten idiosyncratic takes on traditional dance genres, ranging from jitterbug to bluegrass to habanera. "The dances were 'alleged' because the steps for them had yet to be invented," Adams explains, adding that "the general tone is dry, droll, sardonic." The Danish String Quartet have interlarded three of Adams' quintessentially postmodern pieces with stylized dances from the late 17th and late 19th centuries, as well as a traditional polska, a Scandinavian folk dance in ¾ time characterized by strong accents on the first and third beats of each measure. The resulting temporal and stylistic juxtapositions are refreshingly offbeat, occasionally jarring, and always ear-opening.
Like the instrumental dance suites of the Baroque era, "An Alleged Suite" is based on a conventional sequence of courtly dances consisting of a stately allemande, a vivacious courante, a broadly lyrical sarabande, and a bouncy gigue. To these the modern compilers have added an expository Prelude and a lively peasant-style dance (Adams' phantasmagorical Stubble Crotchet, masquerading as an 18th-century gavotte). The two movements by French composer Marc-Antoine Charpentier are extracted from his Concert in D minor for four viols, composed in the 1680s. The Prélude illustrates Charpentier's mastery of the "learned" contrapuntal style, while the Gigue française exudes folksy swagger. Russian composer Felix Blumenfeld wrote his warmly Romantic Sarabande in G minor for one of the legendary musical soirées held at the St. Petersburg home of the music publisher Mitrofan Belaiev in the late 1800s. Adams, often pegged as a "post-minimalist" composer, has given a new and richly expressive twist to the repetitive harmonies, melodies, and rhythmic patterns of first-generation minimalists like Steve Reich and Philip Glass. Pavane: She's so fine alludes both to the historical dance and to the 1960s rock hit by Stevie Wright and George Young. Its limpid, free-floating melodies, set against an ever-changing rhythmic pulse, contrast with the manic intensity of Toot Nipple.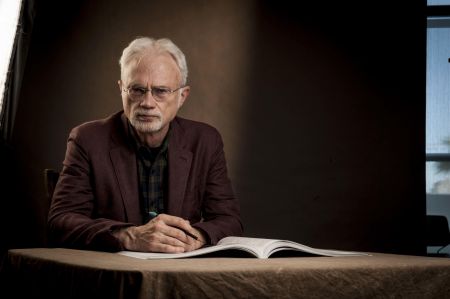 John Adams
© 2021 Harry Haskell
Franz Schubert (1797-1828)
String Quartet in G major, D. 887
View Notes
By the time he reached his late twenties, Schubert had moved far beyond the prodigious facility of his teenage years. Toward the end of his short life, he became fixated on the idea of writing a "grand symphony" on the scale of Beethoven's Ninth. Although that ambitious project never got off the drawing board, he hinted at its nature in the three great string quartets that he produced between 1824 and 1826. The G-major Quartet, like its two companions—D. 804 in A minor ("Rosamunde") and D. 810 in D minor ("Death and the Maiden")—is a work of majestic proportions, elaborate thematic development, and considerable emotional complexity. Clearly, Schubert's capacity for work and concentrated inspiration remained undiminished, in spite of the deteriorating health, debilitating bouts of depression, and financial worries that had plagued him since he contracted syphilis in late 1822.
The Quartet in G major is the last of Schubert's 15 string quartets, and arguably the greatest. In its epic proportions and intensity of expression, it stands in the rarefied company of Beethoven's contemporaneous late-period quartets. Ironically, most music-lovers of Schubert's day found the work too challenging—or perhaps simply too exhausting—for their taste. Amazingly, the composer was unable to find a publisher for D. 887, and only the first of the four movements was performed in public during his lifetime. Not until 1850, nearly a quarter-century after it was composed, did this late masterpiece receive its long-overdue premiere.
Clocking in at nearly 45 minutes (closer to an hour, if the conventional repeat of the first-movement exposition section is observed), the G-major Quartet does indeed demand considerable stamina on the part of both players and listeners. To modern ears, however, the music is hardly "difficult" in the same sense as, say, Beethoven's knotty C-sharp-minor Quartet, Op. 131, also written in 1826. Schubert's unflagging melodic genius and the supple piquancy of his harmonies never fail to leave one hankering for more. It is true that a tendency to latch onto a musical idea and repeat it at "heavenly length," with only subtle variations, was one of Schubert's shortcomings as a composer of large-scale works. Yet his ideas are so inspired that they rarely become stale with repetition. And the G-major Quartet has more than its share of inspired ideas. In the Allegro molto moderato, for example, the jaunty dotted rhythms of the opening bars are seamlessly absorbed into the first violin's gently insistent tune, wafted above the shimmering tremolos in the lower voices. Fluid oscillation between major and minor modes—one of Schubert's stylistic trademarks—enhances the sense of drama and tension within a fundamentally lyrical framework. The slow movement, with its plangent E-minor theme introduced by the cello, is even more intensely dramatic. After a helter-skelter Scherzo, with a waltz-like Trio section inserted by way of contrast, the quartet culminates in a brilliant finale characterized by nervously propulsive triplet rhythms.
© 2021 Harry Haskell
Program Subject to Change Without Notice