The Strad Reviews Xavier Foley and Kelly Yu-Chieh Lin's Discovery Series Concert with SHCS!
Jun 23, 2021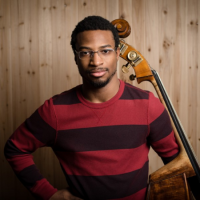 "An entire recital by a double bassist is a rare gem, and Shriver Hall's presentation of the young virtuoso Xavier Foley was a delight." — The Strad
Double bassist Xavier Foley and pianist Kelly Yu-Chieh Lin made their Baltimore debut in the opening recital of Shriver Hall Concert Series' 2020-21 Discovery Series on March 6, 2021. Foley, a concerto soloist with the Philadelphia Orchestra and Atlanta Symphony, winner of the 2018 Avery Fisher Prize, and one of New York WQXR's "19 for 19 Artists to Watch," and Lin, an active and highly sought-after collaborative pianist, presented a lively and engaging program including works spanning four centuries by Vivaldi, Khalegihi, Bach, Bottesini, Saint-Saëns, and Foley himself. The recital was presented digitally and was pre-recorded at Skillman Music Studio in Brooklyn, NY.
The Strad praises Foley for his "zeal and commitment" and "virtuosic flair" as well as his "fantastic programmatic decision(s)." The full review in The Strad can be read here. If you would like to watch this exciting concert, it is available for on-demand streaming through Summer 2021.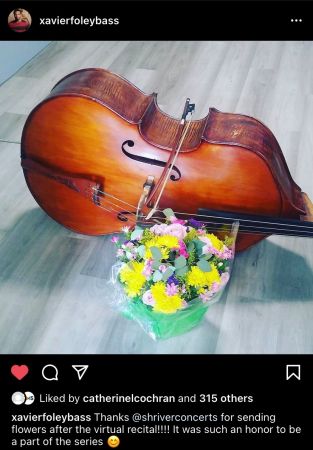 #media_406#