Lawrence Brownlee and Myra Huang on 'Summer Nights with SHCS on WBJC' this Sat, Sep 26
Sep 24, 2020
A Grammy Award nominee, Lawrence Brownlee's voice has been praised by The New Yorker for his "sweet tone, fastidious pitch, and poetic phrasing." He made his Baltimore Debut with Shriver Hall Concert Series on February 23, 2020, in a program that pairs song cycles considering the experiences of young men, though on different continents in different eras.
Robert Schumann's Dichterliebe (1840), a touchstone of the repertoire, with texts by Heinrich Heine, tells the story of young men rejected in love coming to terms with his loss. Cycles of My Being (2017), inspired by the Black Lives Matter movement, was created by composer Tyshawn Sorey and poet Lawrence Hayes. The work tells a larger story about the experience of life as a black man in America, a theme resonant with the fifth anniversary in 2020 of Freddie Gray's tragic death and subsequent protests.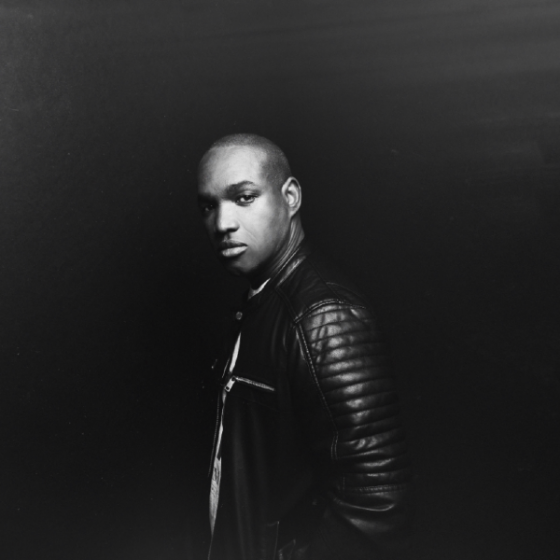 "An instrument of great beauty and expression…." —NPR on Lawrence Brownlee
"Myra Huang…achieved a colouristic tour de force…" —Opera News
SCHUMANN: Dichterliebe, Op. 48
TYSHAWN SOREY: Cycles of My Being (Baltimore premiere)
DONIZETTI: "Una furtiva lagrima" from L'Elisir d'Amore
***Recorded live at Shriver Hall on February 23, 2020.***
Artist Biographies
Lawrence Brownlee, tenor
American-born tenor Lawrence Brownlee captivates audiences and critics around the world, and has been hailed as "an international star in the bel canto operatic repertory" (The New York Times), "one of the world's leading bel canto stars" (The Guardian), and "one of the most in-demand opera singers in the world today" (NPR). Brownlee was named 2017 "Male Singer of the Year" by the International Opera Awards, and also serves as Artistic Advisor at Opera Philadelphia, helping the company to expand their repertoire, diversity efforts, and community initiatives.
The 2019-20 season started with a return to Lyric Opera of Chicago for one of his signature roles as Count Almaviva in Il Barbiere di Siviglia under the baton of Sir Andrew Davis, followed by Dutch National Opera for another Rossinian comedy favorite as Don Ramiro in his La Cenerentola. Brownlee then made a welcome return to Houston Grand Opera, adding a new role to his repertoire as Fernand in a new production of Donizetti's La Favorite.
Brownlee then switched gears to perform several concerts and recitals with the Orchestra dell'Academia Santa Cecilia, Münchner Rundfunkorchester, Würth Philharmoniker, and more. He also performed in a series of solo recitals featuring his critically-acclaimed song cycle Cycles of My Being that centers around the black male experience in America today, including Shriver Hall in Baltimore, and at Gardner Museum Concerts in Boston. His spring included a house debut at Dallas Opera for Il Barbiere di Siviglia.
Brownlee's season concluded with singing in Il Pirata at the Konzerthaus Dortmund and Klangvokal Festival and Beethoven's 9th Symphony at the BBC Proms.
This past season saw Lawrence Brownlee at some of the most esteemed international opera houses such as the Opéra national de Paris, Opernhaus Zürich, Deutsche Oper Berlin, and Opéra Royal de Wallonie-Liège, and stateside at the Houston Grand Opera, as well as a 12-stop US tour with Eric Owens performing at the Seattle Symphony, Philadelphia Chamber Music Society, the Los Angeles Philharmonic, as well as a performance at Carnegie Hall with Jason Moran and Alicia Hall Moran.
Brownlee has performed with nearly every major orchestra in the world, including the Berlin Philharmonic, Philadelphia Orchestra, Chicago Symphony, New York Philharmonic, Accademia di Santa Cecilia, Boston Symphony, Cleveland Orchestra, San Francisco Symphony, and the Bayerische Rundfunk Orchestra, and the festivals of Salzburg and Baden Baden.
In addition, Brownlee has appeared on the stages of the top opera companies around the globe, including the Metropolitan Opera, Teatro alla Scala, Bayerische Staatsoper, Royal Opera House – Covent Garden, Wiener Staatsoper, Opéra national de Paris, Opernhaus Zürich, Staatsoper Unter den Linden, the Gran Teatre del Liceu Barcelona, Teatro Real Madrid, and Théâtre Royale de la Monnaie. Broadcasts of his operas and concerts—including his 2014 Bastille Day performance in Paris, attended by the French President and Prime Minister—have been enjoyed by millions.
Brownlee's album Allegro Io Son, received a Critic's Choice from Opera News, among numerous other accolades, and followed his previous Grammy-nominated release on Delos Records, Virtuoso Rossini Arias, which prompted New Yorker critic Alex Ross to ask "is there a finer Rossini tenor than Lawrence Brownlee?" The rest of his critically acclaimed discography and videography is a testament to his broad impact across the classical music scene. His opera and concert recordings include Il barbiere di Siviglia with the Bayerische Rundfunk Orchestra, Armida at the Metropolitan Opera, Rossini's Stabat Mater with Accademia di Santa Cecilia, and Carmina Burana with the Berliner Philharmoniker. He also released a disc of African-American spirituals entitled Spiritual Sketches with pianist Damien Sneed, which the pair performed at Lincoln Center's American Songbook series, and which NPR praised as an album of "soulful singing" that "sounds like it's coming straight from his heart to yours."
Brownlee is the fourth of six children and first discovered music when he learned to play bass, drums, and piano at his family's church in Youngstown, Ohio. He was awarded a Masters of Music from Indiana University and went onto win a Grand Prize in the 2001 Metropolitan Opera National Council auditions. Alongside his singing career, Brownlee is an avid salsa dancer and an accomplished photographer, specializing in artist portraits of his on-stage colleagues. A die-hard Pittsburgh Steelers and Ohio State football fan, Brownlee has sung the National Anthem at numerous NFL games. He is a champion for autism awareness through the organization Autism Speaks, and he is a lifetime member of Kappa Alpha Psi fraternity Inc., a historically black fraternity committed to social action and empowerment.
Brownlee's website is www.lawrencebrownlee.com.
Myra Huang, piano
Acclaimed by Opera News as being "among the top accompanists of her generation" and "a coloristic tour de force" by The New York Times, Grammy-nominated pianist Myra Huang performs in recitals and chamber music concerts around the world. Highly sought after for her interpretation of lieder and art song, as well as her depth of musicianship and impeccable technique, she regularly performs with acclaimed opera singers around the world. In the 2018-19 season, she made her Wigmore Hall debut in London with tenor Nicholas Phan. She also toured with the Mariinsky Theater and Maestro Valery Gergiev throughout South America, performing as part of their art festival with bass Dmitry Grigoriev. This season, she performs recitals with singers Lawrence Brownlee, Nicholas Phan, Susanna Phillips, Eric Owens, Quinn Kelsey, Marjorie Owens, appearing at Carnegie Hall, the Herbst Theatre, the Boston Celebrity Series, the Schubert Club, the Gilmore Festival, Shriver Hall, the Park Avenue Armory, and the George London Foundation.
Huang has served on the music staffs of the Washington National Opera, Houston Grand Opera, New York City Opera, and the Palau de Les Arts in Valencia, Spain. She worked closely with director Lorin Maazel and Zubin Mehta as an assistant conductor at the Palau de Les Arts. From 2011 to 2013, she served as the Head of Music Staff at New York City Opera. She is a staff pianist for the Operalia competition, directed by Placido Domingo, performing at opera houses around the world, such as Teatro alla Scala, Milan; the Royal Opera House, London; the National Centre for the Performing Arts, Beijing; and the Teatro Real, Madrid. She regularly teaches at young artist programs throughout the U.S. to train young opera singers and pianists. She is currently a staff coach for The Metropolitan Opera Lindemann Young Artists Program.
Huang is an avid recitalist and recording artist. Her recordings have received critical acclaim from The New York Times, Gramophone, Opera News, and The Boston Globe. Her most recent album, Gods and Monsters, with tenor Nicholas Phan, was nominated in the Best Classical Vocal Solo Album category at the 2018 Grammy® Awards. Of this album, Opera News stated that "Huang matches the tenor with pianistic arsenal of colors and attacks, controlled by her astonishing technique." Her next album, Illuminations, on the Avie label, with tenor Nicholas Phan, the award-winning Telegraph Quartet, and the chamber ensemble The Knights, was released in April 2018. Other albums include Winter Words and Still Falls the Rain on the Avie label with Nicholas Phan, and Paysageson the Bridge label with soprano Susanna Phillips, all released to critical acclaim.
Program Notes
ROBERT SCHUMANN / Text by HEINRICH HEINE
Dichterliebe, Op. 48
Composed 1800-01
Robert Schumann epitomized the spirit of the Romantic era in his affinity for small-scale musical forms and lyrical utterances, his reliance on literary and other extramusical sources of inspiration, and the supreme value he placed on emotional freedom and spontaneity. Although he composed four symphonies, several concertos, numerous string quartets and other large-form chamber works, and even a single opera, his impulsive genius found its most distinctive expression in art songs and small-scale character pieces for piano. Schumann was an inveterate improviser at the keyboard, as one might deduce from the rhapsodic fluidity that characterizes his piano writing. When a chronic hand injury prevented him from realizing his youthful ambition to become a concert pianist, he dedicated himself to creating a new kind of music for the instrument, compounded of heroic virtuosity and poetic intimacy. The same ingredients, in varying proportions, help account for the universal appeal of his lieder. As the composer Edvard Grieg observed in 1894, "If there is anything at all that Schumann has written which has become, and has deserved to become world literature, it is surely his songs. All civilized nations have made them their own." In both his vocal and his instrumental music, Schumann—who was also an influential music critic—explored the contrasting temperaments of his two literary alter egos, Eusebius the reflective dreamer, and the stormy, charge-ahead Florestan.
Schumann's prolific output of lieder—he wrote more than 400 songs in the course of his career—was concentrated in two prodigious bursts of productivity at the beginning and end of the 1840s. In the seventeen months between May 1840 and September 1841 alone—the period he called his Liederjahr, or "song year" —he published no fewer than eight sets of songs and composed dozens more, including the sixteen short lyrics to texts by Heinrich Heine that are collectively titled Dichterliebe (Poet's Love). Although it was destined to become one of his most beloved works, Schumann's second song cycle (the first was the Liederkreis, Op. 24, also inspired by Heine's poetry) was not an immediate success. After the first publisher he approached rejected Dichterliebe, Schumann discarded four of the original twenty songs, revised the rest, and eventually saw the work as we know it into print in 1844. Despite the care Schumann took in weaving the songs together as a unified cycle, he was not averse to having them performed or even published individually. Indeed, it wasn't until 1861—five years after his death—that the complete Dichterliebe was first performed in public, by the renowned baritone Julius Stockhausen and a rapidly rising young composer-pianist named Johannes Brahms.
In light of its protracted gestation, it may be surprising to learn that Schumann produced the first draft of Dichterliebe in a single week at the end of May 1840. Musicologists have long speculated as to what prompted his sudden, wholehearted embrace of vocal music after a long period of more or less total immersion in the piano. Leon Plantinga, in his classic study Schumann as Critic, notes that by the late 1830s Schumann had come to realize that his cherished dream of resuscitating the large-scale instrumental genres cultivated by his revered Beethoven was not widely shared by his contemporaries. "The lied," he reluctantly concluded, "is perhaps the only type of music in which meaningful progress has been made since Beethoven." Moreover, the art song genre offered Schumann an opportunity to broker an intimate marriage of music and words that could only be implicit even in his most overtly programmatic instrumental works—a feature bound to attract a composer with a longstanding interest in literary texts. As late as the summer of 1839 he confessed to a friend that he had always considered vocal music intrinsically inferior to instrumental, but by early the following year he was singing a different tune. "What bliss it is to write for the voice," he exclaimed to his fiancée Clara Wieck. "I have gone without it for a long time."
Like virtually all the music Schumann composed in the 1830s and early 1840s, Dichterliebe was in part a cryptic love letter to Clara, even if the cycle's overarching theme of unrequited love scarcely applied to their situation. Although the young lovers were forbidden to see each other by Clara's domineering father, who remained obdurately opposed to his underaged daughter's marriage, they had long since plighted their troths in secret and would become husband and wife a few weeks later, in September 1840. Dichterliebe, moreover, was part of Schumann's long-term plan to achieve financial independence—and perhaps a measure of legitimacy in the eyes of his future father-in-law—by achieving recognition in a popular genre for which there was a brisk demand among both amateur and professional musicians.
The titular poet of Dichterliebe careens wildly, as one imagines Schumann did, between moonstruck rapture, steely defiance, and self-pitying despondency. The cycle's subliminal dramatic narrative—which necessarily involves a good deal of reading between the lines of Heine's deceptively simple verses—guides protagonist and listener along a winding path from infatuation to disillusionment. Schumann presents the poems in more or less the same sequence as they first appeared in Heine's Lyrisches Intermezzo (Lyrical Intermezzo) of 1823, opening with the budding springtime romance of "Im wunderschönen Monat Mai" and closing with "Die alten, bösen Lieder," in which the long-suffering poet sternly resolves to bury his dreams along with his "old, evil songs."
In keeping with his stated goal as a lieder composer of "produc[ing] a resonant echo of the poem and its smallest features," Schumann garbs Heine's no-frills poetic designs in equally unpretentious musical dress—mostly simple strophic or symmetrical ABA song forms, with contrasting midsections. Several songs end with ruminative piano solos that hint at a world of feeling where the poet's words leave off. Schumann's accompaniments, with their imaginatively varied figurations and harmonic twists, deftly capture the mood of each song and highlight the dramatic contrasts between them. Thus, the breathless ecstasy of "Die Rose, die Lilie" (The Rose, The Lily), a sunny catalogue of garden delights, gives way to tender languor in "Wenn ich in deine Augen seh" (When I Look in Your Eyes), as the lovesick poet rests his head on his sweetheart's breast. The driving, grimly determined eighth-note pulse of "Ich grolle nicht" (I Bear No Grudge)—deservedly the most popular song in the cycle—dissolve into fluttery palpitations in "Und wüßten's die Blumen" (And If The Flowers Knew), while the giddily dancing rhythms of "Das ist ein Flöten und Geigen" (I Hear the Flute and the Fiddle) are juxtaposed with the trudging, grief-laden phrases of "Hör' ich das Liedchen klingen" (I Hear the Little Song Playing). Before bitterly forswearing his dream of happiness in the final song, the poet passes from stark despair ("Ich hab' im Traum geweinet," I Wept In My Dreams) through transient mirages of hope ("Allnächtlich im Traume") and fairy-tale bliss ("Aus alten Märchen winkt es" From Olden Tales It Beckons). Yet Schumann, in his Eusebius mode, closes the cycle on an uplifting note, with a long, rhapsodic piano postlude whose gently cascading arpeggios echo the consolatory gestures of the twelfth song, "Am leuchtenden Sommermorgen" (On A Bright Summer Morning).



TYSHAWN SOREY / Texts by TERRANCE HAYES
Cycles of My Being (Baltimore premiere)
Composed 2017-18
Cycles of My Being, by the versatile composer and multi-instrumentalist Tyshawn Sorey, charts the turbulent inner life of a young man in the throes of an emotional crisis. Sorey takes inspiration from the Black Lives Matter campaign, which seeks to end systemic racism. Sorey's use of the art song as a vehicle for expressing profoundly conflicted emotions reveals the genre's capacity to adapt and grow. Like Schumann's cycle, Sorey's ranges across a spectrum of moods and experiences. Yet despite its historical specificity and the raw urgency of its message, Cycles of My Being explores elemental themes: love, hate, hope, forgiveness, and, above all, endurance.
The work received two acclaimed premieres in February 2018—the first in Philadelphia, in the original scoring for tenor, clarinet, violin, cello, and piano; and two days later in Chicago, in a version for voice and piano. The cycle was written for tenor Lawrence Brownlee, who was looking for an opportunity to reach new audiences and venture outside his familiar 19thcentury bel canto operatic repertoire. He and Sorey—whose chamber-music monodrama Perle Noire: Meditations for Joséphine, a tribute to Jazz Age superstar Josephine Baker, premiered a year ago at New York's Metropolitan Museum of Art—found a sympathetic partner in the distinguished poet Terrance Hayes. With Hayes, known for his lyrical ruminations on issues relating to masculinity and race, Sorey and Brownlee set out to fashion a work that would shed a compelling new light on "black male subjectivity." Brownlee elaborates:
The ideas, themes, and experiences that make up Cycles of My Being have been on my mind for quite some time. As I've watched men of color endure undeserved aggression, incarceration, brutality, and even death, I've been forced to consider my thoughts and questions around what it means to be a black man in America today, and how we as a people are viewed and treated. Working with Terrance Hayes and Tyshawn Sorey—two extraordinarily insightful and talented black men at the pinnacle of their respective art forms—has allowed each of us to bring our different perspectives to this piece, and to find a common ground in both our shared cultural history and the unique individual paths that have brought us to this point. Together, we have tried to create something that speaks to the day-to-day life of a black man in the United States, and the thoughts and questions he experiences as he moves through the world. These are divided times. But the goal of this piece is neither to widen those rifts, nor to reopen old wounds; the goal is foster mutual respect, understanding, and communication across races and generations. History unfolds in cycles, and with this work, we hope to balance the stark challenges of our present reality with a resolute resilience, and an unwavering hope for a better future.
Hayes' poems are Whitman-like in their first-person directness, their vigorous, irregular rhythms and line lengths, and their richly imaginative wordplay. The title, Cycles of My Being, can be read multiply: it refers to the song-cycle genre that Schumann brought to maturity, the cyclical nature of the singer's life-experience, and the broader historical cycles that Brownlee mentions. It also alludes to the cyclical musical processes that give shape and coherence to Sorey's score: recurring chords, intervals, melodies, and figurations. A final section, "Reprise," brings back motifs we've heard earlier in the cycle. Yet for all its structure, Sorey's music seldom
calls attention to itself; rather, it reinforces the intrinsic musicality of Hayes' verses. The poet has said, "I'm chasing a kind of language that can be unburdened by people's expectations. I think music is the primary model—how close can you get this language to be like music and communicate feeling at the base level in the same way a composition with no words communicates meaning? It might be impossible. Language is always burdened by thought. I'm just trying to get it so it can be like feeling."
Sorey's flexible vocal line straddles the border between lyricism and narrative drama. In contrast to the disillusioned poet of Dichterliebe, the protagonist of Cycles of My Being undergoes a transformative journey from the grimly familiar reality of darkness and rejection in the first song ("Black eyes and blackouts / Blackjacks and nightmares America") to images of light, love, and affirmation in the last ("Each morning glow at the window / I have something to praise"). In the cycle's centerpiece, a searing meditation on the corrosive effects of unreasoning hatred, song intermittently gives way to speech, as if to acknowledge that some feelings are so "burdened by thought" that music is powerless to communicate their meaning. Mirroring the singer's hair-trigger emotional swings, Sorey's music toggles between open, slow-moving, contemplative harmonies and tense, overwrought movement. His score is peppered with examples of text-painting, as in "Hope (pt.1)," where the piano's stabbing staccatos underscore the words "When angry hope is a blade," and the angular, ultimately liberating gestures of "Whirlwind." The rhapsodic tenor solo that opens "Each Day I Rise, I Know," emblematic of the singer's awakening physical and spiritual consciousness, is balanced at the end by tender echoes of the first two songs, bringing the journey full circle.
Like Schumann's poet, the protagonist of Sorey's cycle gives voice to a life lesson that is at once intensely personal and universal. For the three black men who collaborated on Cycles of My Being, the challenge was to transmute anger and distrust into positive energy for individual and social change. As Brownlee puts it, simply but forcefully, "The song cycle is meant to do good."
Notes by Harry Haskell, © 2019