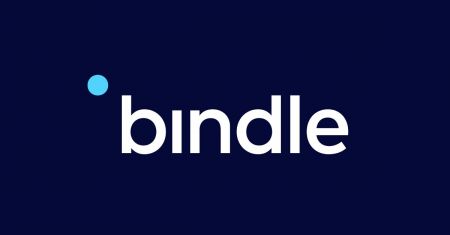 WHAT IS BINDLE?
Bindle is a health verification app that allows you to create a pre-approved pass to enable quicker entry into Shriver Hall Concert Series events and others. It was purpose-built to respect the right of personal privacy.
WHY YOU WANT TO USE BINDLE!
Quicker Access. Beginning March 6, SHCS events will have dedicated Bindle fast-lanes to allow you to pass through the health check process more rapidly, the fastest and easiest way to get to your seats.
Useful beyond SHCS. Bindle is used by a growing number of venues in the region, including the Baltimore Symphony and the Kennedy Center, making it useful beyond Shriver Hall Concert Series.

Improved privacy. You no longer need to show your personal documents to ushers. You can safely store COVID-19 vaccine records using Bindle's military-grade encryption, then transform these health records into entry passes.
It's your data. With Bindle, personal identity and health information are kept strictly private. You have control of your own data.

Download Bindle on Google Play
Download Bindle on Apple App Store
HOW TO SET UP BINDLE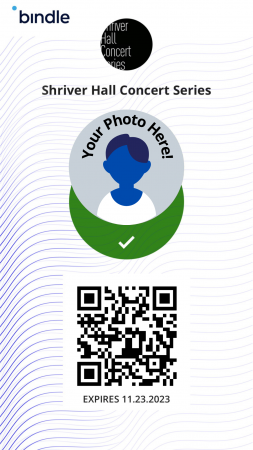 Download the Bindle app on your cell phone or mobile device by visiting the Apple App Store or Google Play Store on your device and search for "My Bindle."


To create an account you will need: a profile photo/selfie and a photo of your COVID-19 vaccination card with all of your vaccination shots including, if eligible, your booster dose.


Open "My Bindle" and set up your account by uploading your profile photo and entering your information.


As a final step, you'll be prompted to type in a verification code that is sent to your email.


In the menu on the bottom of the screen, click on "My Certificates," then tap the "+" button to upload a photo of your COVID-19 vaccination record card or a recent negative test result.


To create an Entry Pass, tap My Passes in the menu at the bottom of the screen, then tap the search button (the magnifying glass), and type in "Shriver Hall Concert Series" in the search field. Once the SHCS tile appears, tap on it, then click "Create Entry Pass."


You'll be presented with an Entry Pass including your selfie an expiration date. The pass will be stored in your Bindle in "My Passes" and can be reused until it expires.


When you arrive at a SHCS event, our staff will view or scan your Entry Pass to verify your compliance with our requirements.